Upcoming Releases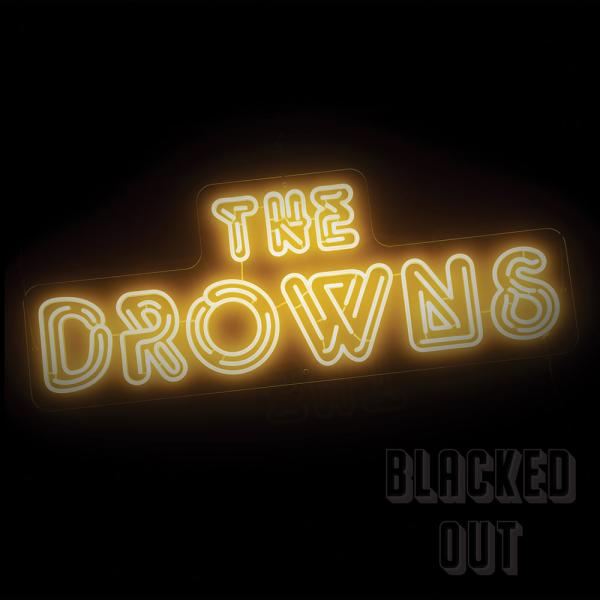 on
Thursday, October 5, 2023 - 09:37
THE DROWNS have announced their brand new LP "Blacked Out," their latest salvo of blue collar punk rock 'n roll, will be released on February 16, 2024 on Pirates Press Records!
Returning to the studio for this LP with longtime producer Ted Hutt (Dropkick Murphys, Flogging Molly, The Gaslight Anthem), the band have laid down a collection of songs that fuse their varied influences brilliantly - from the boogie-woogie shuffle roots of original 50s rock 'n roll, to the strutting swagger of 70s glam & "bovver rock," to the gritty rabble-rousing of '77 style anthemic street punk - into a laser-tight, cohesive sound that is unmistakably theirs.
On Blacked Out, the imagery and storytelling in their songwriting is stronger than ever with standout tracks like "1979 Trans Am" & "The Way She Goes."  There's a ripping rendition of Mud's 1973 classic "Dynamite," and bucketloads of other bangers, providing proof of life for rock 'n roll itself!  And of course, amidst all the bluster, a humanitarian concern for the struggles & stories of working-class people remains at the center of the conversation, lyrically. With this album, The Drowns have crafted a rallying call to punks, rock 'n rollers, and good-hearted misfits of all stripes!
This album stands poised to be a game changer and the next stage of evolution for a band that has built a rabid worldwide fanbase the old-fashioned way: with killer records and relentless touring! With a band whose "onwards and upwards" trajectory has never wavered, this album is the next big step, aimed at launching them into the hearts of even more adoring fans, onto even bigger stages, and into even more corners of the world! Whether you're booking a punk show or a massive festival (or just going to one), you'll want them on your stage! In short, if you haven't joined The Drowns' party yet, now is the time! Everybody's invited!
On the path to where they are today, The Drowns are a band that have taken the bumps in the road in stride, most notably the inability to tour after the release of their breakthrough LP, Under Tension, due to the global pandemic. Ultimately, they never fail to emerge stronger, looking on the bright side.
"It was rough!" co-lead singer, guitarist, and songwriter Aaron-Rev Peters told Punk Rock Theory. "We poured ourselves into making Under Tension, then we dropped it right at the beginning of the pandemic, not knowing the world was about to shut down. It's ok though, it still got out to the people, even if we couldn't tour on it. It's become an under-the-radar hit, which is mind blowing and rad!"
The band's optimism in the face of such a setback reflects their idealistic point of view. "I wouldn't say that it 'gained more attention' only because of that. I'm sure if we were touring on it, it would have picked up steam," continues Rev. "But because of COVID, people did sit home and crank the record which definitely delivered us some die-hard fans."
As the world gradually came back to life, The Drowns wasted no time getting back in the studio and back on the road, most notably releasing the "Lunatics EP." The band retained their punk rock grit, while expanding their sonic palette via their glam influences. They even covered some of the legends of the genre, including Slade ("Know Who You Are") and Sweet ("Ballroom Blitz," featuring guest vocals by fellow Pirates Press Records rocker, Suzi Moon)! The Drowns brought equal piss & vinegar to the Oi! classic "Riot Squad" too, which they recorded for Cock Sparrer's 50th anniversary tribute!
Regarding their deliberate swerve into swaggering rock 'n roll territory, Rev told Punk Rock Theory, "Well, on one hand, we did make a conscious decision to make a 'happier' sounding album to deliver to people post-COVID. We thought the world needed that. But musically, we've always written from our influences. We love 50s rock 'n roll and 70s punk and glam. We just leaned a little more into the rock on this one." The band credits being voracious record collectors and music enthusiasts for informing the ever-expanding sound of the band.
With their whirlwind touring throughout the world and boundary-busting sound, The Drowns make fans and friends wherever they go, with diverse audiences & fellow artists alike. They're equally at home playing on bills alongside DIY punk, roots rock, Oi!, hardcore, and more! It's only natural that they've released split 7"s with some of the friends they've made along the way, including Germany's Plizzken, Los Angeles's The Last Gang, and the UK's Wonk Unit!
Each of these killer records, wild shows, sonic leaps forward, and solid friendships - combined with the talent and work ethic required to pull it all off - have brought The Drowns to where they are today. Blacked Out is not just a record, but the culmination of everything that has gone before, as well as the rocket to an exciting and explosive future! Get on board and hang on, it's gonna be one hell of a ride!
Blacked Out track list:
Banger
Ketamine & Cola
Dynamite
Just The Way She Goes
Blacked Out
Yob On A Rampage
1979 Trans Am
All Charged Up
Chancer
Wheels
Don't Have A Job
Born To Die In NYC