Upcoming Releases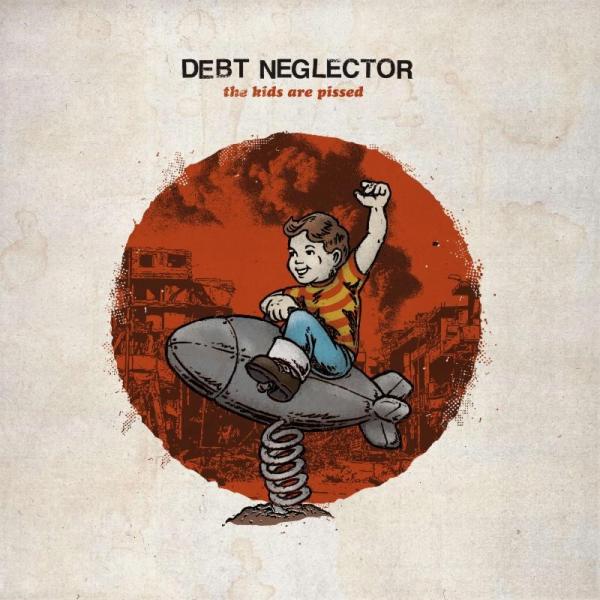 on
Wednesday, August 29, 2018 - 17:53
Orlando's Debt Neglector are proud to announce their forthcoming EP The Kids are Pissed due out October 26th via Smartpunk Records.
The EP follows their tumultuous LP release, Atomicland (Smartpunk Records) which showcased their ability to blend melody and aggression with songs that featured catchy hooks and depressing/cynical lyrics about the death of the American Dream. The Kids are Pissed EP, mixed, engineered, and mastered by Andy Karpovck at ABKA Studios is more dynamic than their previous effort, with bigger hooks and lyrics that are even more pissed off than before.
The six new songs tackle subjects like the current rise of the Alt-Right (punch them all in the face!), America's inhuman immigration situation (stop using "they're taking our jobs!" as a mask for your shitty racism!) and gun reform (we need way less fucking guns!) while showcasing the bands ability to toe the line between angry and catchy. If The Kids are Pissed had an overarching theme, it would be outrage. Outrage with the systems in place that discriminate against people without power and try to keep them powerless. Outrage against the abuses of our government and their sickening allegiance to lobbyists over their constituents. And outrage against the people trying to deny our country the right to healthcare, safety, and a quality education free from crushing debt.
Off the forthcoming EP, comes "Go Fund Yourself" which you can check out below. The band had this to say about the newest single:
"Go Fund Yourself is one of the more pissed-off sounding songs on the record. We wanted to do something angry and driving, but not necessarily fast. We were shooting for almost an updated take on an early 80s West Coast hardcore vibe. There's lots of feedback and dissonance, but some melody in there, too. It's about the despicable state of our country's healthcare system. Insurance companies are raking in profits while diabetics are dying because they can't afford insulin. People avoid going to get help when they're sick because the bills and debt will haunt them and then they end up dead. It's insane to me that Democrats and Republicans both approve military spending bill after military spending bill as if there's an endless source of funds, then say, "Oh we don't have the money for universal healthcare." It's gross. And then families are forced to crowdfund their kid's cancer treatment. Or go bankrupt in the process of trying to stay alive. It's fucking dystopian."
Fans that pre-order the EP are automatically entered to win (2) tickets to the forthcoming FEST, which takes place this October.