Upcoming Releases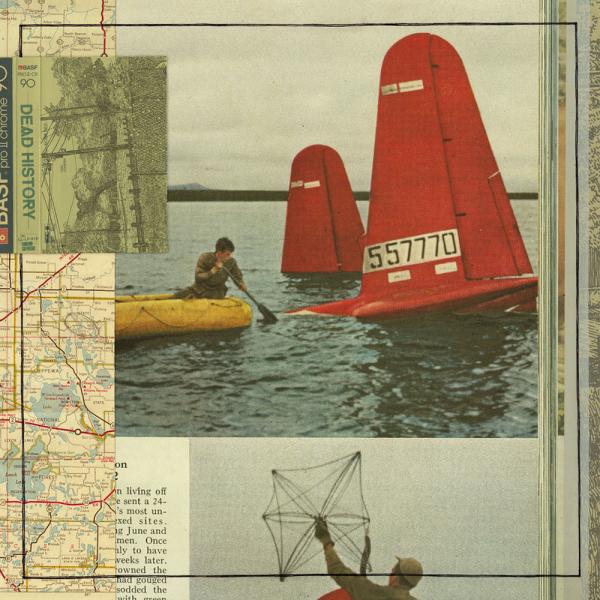 on
Sunday, May 9, 2021 - 10:07
Dead History is a Minneapolis-based emo/post-hardcore quintet, whose members include stalwarts of the formative emo/hardcore years in various scenes across the Upper Midwest. Their self-titled debut album arrives June 11th via Landland Colportage (Slow Mass, Birthmark, Joan of Arc, etc.).
With a sound that unapologetically pays homage to the likes of Quicksand, Texas is the Reason, Hum, Far, Swervedriver and Sparkmarker among others, Dead History's members grew up somewhat isolated in mid-sized towns like Mankato, MN, Sioux Falls, SD and Appleton/Green Bay, WI. In the early to mid-'90s, these tertiary punk and hardcore markets had vibrant DIY scenes akin to the Champaign/Urbana scenes of the same era that contributed to the genres to a large—but less discussed—degree.
In the late '90s, all five future members of Dead History relocated to Minneapolis and became fixtures in the storied Twin Cities' music scene, collectively playing in dozens of bands, experimenting in various genres, touring all over the country and overseas, all while maintaining the humble work ethic and underdog spirit of their small town punk and hardcore roots.
Made up of Brad Senne (vocals), Matthew Rezac and Brock Specht (guitars), David Jarnstrom (drums), and John McEwen (bass), Dead History's family tree includes the likes of Picturesque, Align, Reach, Gratitude (feat. Jonah Matranga of Far and New End Original), Floodplain, Story of the Sea, Justin Courtney Pierre (of Motion City Soundtrack), BNLX, The Book of Dead Names, Sunday Flood, Attention, and more.
Dead History track listing:
Pushing Friction
High-Wire Act
Empty Eyes
The Shallow End
Back to the Center
Sleep Safe
Telmex
Where Do We Hide?