Upcoming Releases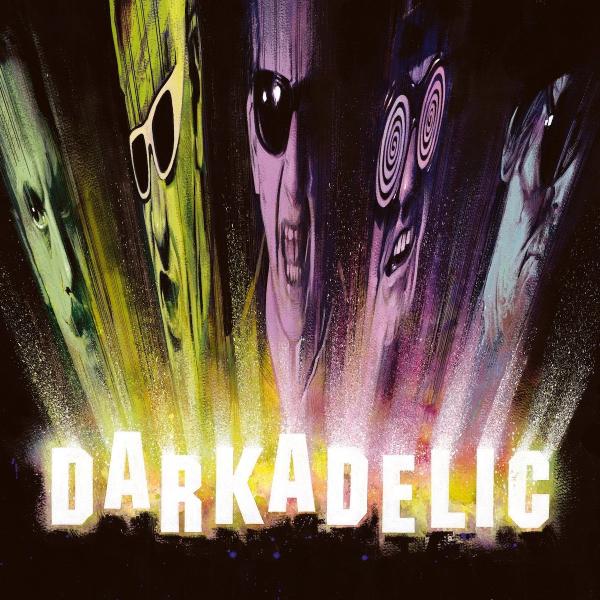 on
Friday, February 3, 2023 - 17:59
46 years after releasing their groundbreaking debut, DAMNED DAMNED DAMNED, UK music pioneers The Damned return with new studio album, DARKADELIC. Due out on April 28th, the album will be released via earMUSIC, distributed by BFD/The Orchard in North America. Alongside Dave Vanian, Captain Sensible, Paul Gray and Monty Oxymoron, William Granville-Taylor joins the band on drums. DARKADELIC is produced, engineered and mixed by Thomas Mitchener (La Roux/Tyler, The Futureheads, The Eighties Matchbox B-Line Disaster) for Big Life Management and mastered by John Davis (U2, The Killers, Gorillaz) at Metropolis Studios. DARKADELIC was recorded at Kore Studios, Acton And Broadfields Studio, Watford.
DARKADELIC will be available as a CD, as 1 LP black vinyl, limited edition 1 LP transparent vinyl including DARKADELIC Slipmat and digitally. Click here to access the DARKADELIC album cover. Click here to pre-order the album. See below for the album's track listing.
The Damned exploded on to the British music scene more than forty-five years ago. Following their formation in 1976, The Damned became the first UK band in the punk rock genre to release a single ("New Rose") and then an album (DAMNED, DAMNED, DAMNED). Initially associated with the British punk rock movement and then gothic rock, the band went on to release ten studio albums and several UK-charting singles which ran the gamut from punk rock to gothic to even the pop genre.
Darkadelic track list:
The Invisible Man
Bad Weather Girl
You're Gonna Realise
Beware of the Clown
Western Promise
Wake the Dead
Follow Me
Motorcyle Man
Girl I'll Stop at Nothing
Leader of the Gang
From Your Lips
Roderick