Upcoming Releases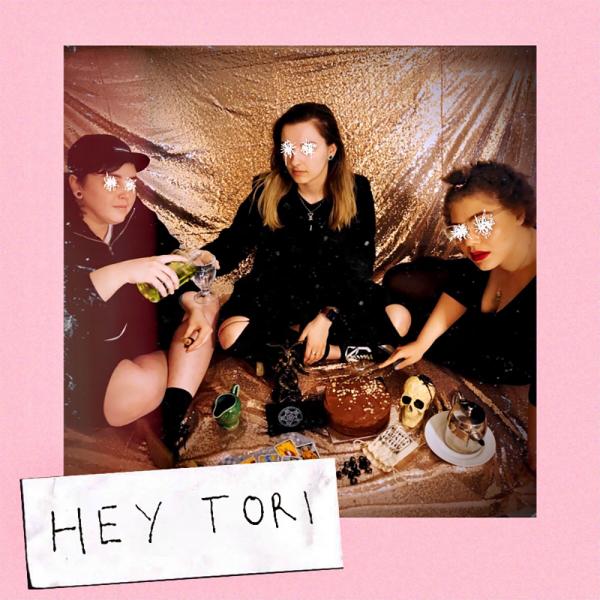 on
Wednesday, July 14, 2021 - 17:28
Fresh from converting punk rock troubadour Frank Turner into their latest high profile fan, fast-rising Northern Irish trio CHERYM are delighted to announce news of their forthcoming new EP Hey Tori which is set for release on 30th September 2021 via Alcopop! Records.
Alongside the news, the band have revealed a vibrant animated video for their latest single 'We're Just Friends', which is out now on Alcopop! Records.
Commenting on the single, drummer Alannagh Doherty says: "This is a song we wrote after spending some time thinking about life and some of the positive aspects of it, like relationships we've had that we can look back on, or the relationships that have yet to come. It's a cheesy tune about being in a very wholesome relationship with your soul mate (if you believe in that sorta stuff) and just finding who you want to be with."
"My girlfriend would sometimes say 'so when are you writing a song about me?' as a joke, but I think I took it too far and now she has a song about her lmao. There is a wee bit of irony in the title because in most wlw (woman-loving-woman) relationships—or any non-heteronormative relationships—people will always presume you're 'just friends' so that's where the idea came from."
Serving up a zingy, fearless new recipe for pop punk rock, Cherym are a three-piece from Derry in Northern Ireland with some seriously infectious songwriting credentials. Taking influence from The Smashing Pumpkins, Bikini Kill, American Football, PUP and Pixies, the trio formed after meeting in college over a joint love of garage rock, pop punk and a desire to be the biggest band in the world.
Hey Tori EP tracklist:
Listening To My Head
Kisses On My Card
We're Just Friends
Gone Girl
She's Enough Going On