Upcoming Releases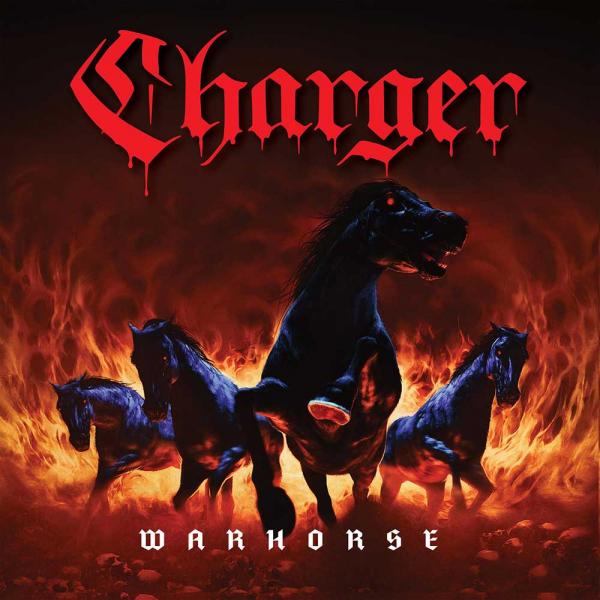 on
Tuesday, January 11, 2022 - 17:37
CHARGER has premiered their music video for "Rolling Through The Night", the first single from their new record Warhorse.
The band says "The song is essentially about living 'Wild and free I'm riding on the wind, numb to fear or pain.' A feeling of invincibility and living your life to just go out and own every night and get into whatever you can find."
The powerhouse trio consists of McGee, Matt Freeman (Rancid, Operation Ivy) singing and playing bass, and Jason Willer (UK Subs, Jello Biafra's Guantanamo School of Medicine) who drums and sings too.
After months of being locked away writing new songs, the band went into Atomic Garden Studios in Oakland for two weeks to record, Warhorse is the follow-up to the band's previous releases on Pirates Press Records - their debut self-titled EP and two singles "Watch Your Back" and "Stay Down."
Formed in 2018, Charger was very much a musical challenge between a few lifers in the punk scene who wanted to push each other to dig deep into their shared roots, influences, and musical passions, to create something truly exciting. As a result, Charger's music feels indebted to the giants, but not reliant on them. There is plenty of space for growth and innovation within this decades-old blueprint of how to make someone's heart race and blood pump.
Warhorse track list:
Devastator
Black Motor
Rolling Through the Night
Summon the Demon
Dig Your Own Grave
Will to Survive
Foresaken Soul
Luck of the Draw
Running out of Time
Stand Fight or Die
Sword of Dio