Upcoming Releases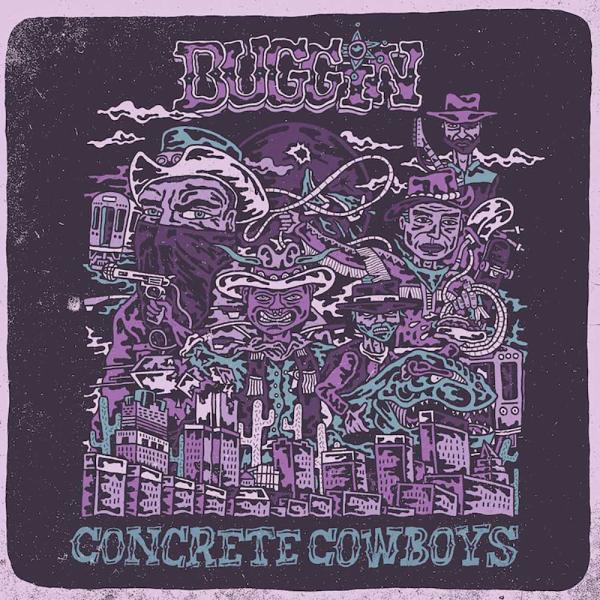 on
Monday, April 10, 2023 - 16:04
Chicago hardcore band Buggin is here to have a good time. The band announced their long-awaited first full-length, Concrete Cowboys, set for release June 2nd on Flatspot Records. The songs are vibrant, groovy, and real, mixing more playful elements with cathartic moments. First taste comes in "All Eyes On You," a blistering track bringing to mind bands like Bad Brains and Righteous Jams. Vocalist Bryanna Bennett gives a punchy delivery, and they are joined halfway through the song by labelmate and fellow Chicagoan Kharma vocalist, Jordan Moten.
Speaking on the lyrics, Bennett exclaims: "This one is about people that are annoying on the internet whether it's spreading horrible misinformation online or oversharing or creating fake personas for attention and clout. These people want all eyes on them."
Formed in 2019, Buggin broke out with a demo that same year and the title Concrete Cowboys comes directly from that release. The album follows 2021's Buggin Out EP, and singles "Brainfreeze" (2021) and "Attitude" (2022). Working with producer Andy Nelson at Bricktop Studios and with mastering by Brad Boatright at AudioSiege, Buggin have created an enthralling 12 songs. On tracks like "Snack Run" and "The Customer Is Always Wrong," it's clear the band aren't afraid to have a little fun while singing about everyday occurrences. They also offer up a more serious side with "Hard 2 Kill," written as a self-empowerment anthem, and "Not Yours" delves into the tokenization of women and non-binary folks in the hardcore scene.
With the release of Concrete Cowboys, Buggin continues to keep their be true to yourself mentality and push towards a bright future in hardcore.
Buggin is Bryanna Bennett (vocals), Dewey Hendrik (bass), Peyton Roberts (guitar), and Michael Rasmussen (drums).
Concrete Cowboys track list:
Bug Slam
All Eyes On You
Get It Out
Snack Run
The Customer Is Always Wrong
Poser Bulldozer
Hard 2 Kill
Not Yours
Concrete Cowboys
Redacted
Kick Rocks
Youth