Upcoming Releases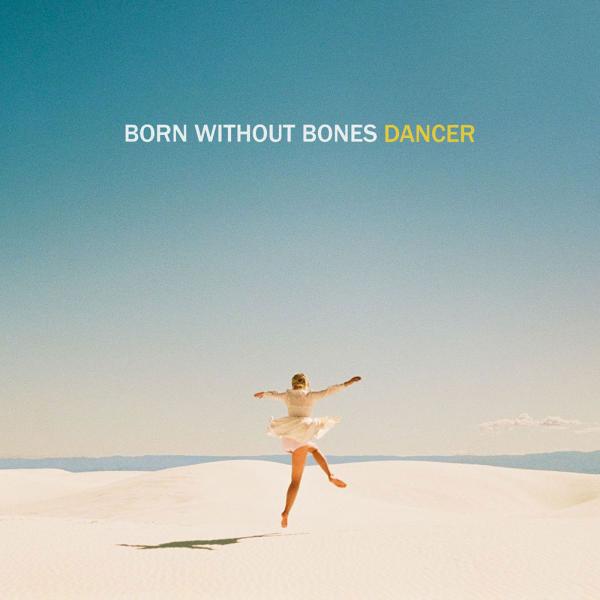 on
Monday, October 3, 2022 - 10:03
Massachusetts's finest indie punk outfit, Born Without Bones, have returned to announce their upcoming new album, Dancer, due out November 4th from Pure Noise Records. Since their formation, Born Without Bones have put together an impressive catalog that ranges from heart-on-sleeve punk, to biting alternative rock, to sweeping indie, and more. Now on Dancer the band sound undeniably like themselves, bridging all of their different influences into their own distinctly hook sound. Produced by Mike Sapone (Oso Oso, Taking Back Sunday, Cymbals Eat Guitars), Dancer is bursting at the seams with massive melodies and personality to spare.
Born Without Bones have shared the album's lead single and title track, along with the first in an ambitious series of music videos. Starting with a prologue scene set at a contentious family dinner, the "Dancer" music video kicks off a "choose your own adventure" style storyline that explores different characters and themes that appear throughout the album. Opening with an attention-grabbing four part harmony, the track wastes no time getting to an absolutely massive chorus that perfectly introduces the listener to Born Without Bones' ability to stack hook upon hook.
Vocalist/guitarist Scott Ayotte discussed the band's upcoming slate of music videos and some of the themes of "Dancer," saying: "We filmed three videos along with a dinner scene. The concept is that each of the three videos stars one of the three daughters in our 'family' as they spin off into their own interests and paths. The dinner scene sets up the storyline to allow for each of the three daughters to set off on their own story. In the first installment you'll follow the character of Dancer on her journey around Worcester, MA looking for acceptance. Follow along in the coming weeks to see where her sisters Bee and XO venture off to after their Sunday dinner.
With this first song, I wrote the verse and chorus and then when I reflected on the lyrics I started to imagine this character: the Dancer. I imagined a person who had left home to try and carve out a place for themselves in this world. They found themselves in a place where they were appreciated for what they do, not who they are. I thought maybe Dancer grew up in the desert, a barren place where you really have to look for life. She had left hoping to escape and find herself in a place beaming with life. Maybe her parents had passed on and left her the house she had grown up in back in the desert. She had never found true love or acceptance in her journey because she wasn't really running towards something, she was running away. She decides to move back home to the house she inherited and it's not clear if she'll face her demons or succumb to them."
On Dancer, Born Without Bones prove that their songwriting chops are sharper than ever. Throughout the lushly arranged album, the band incorporate different chord changes and textures that manage to feel both surprising and satisfying all at once--and never a second away from a big hook. Started as Ayotte's solo project, Born Without Bones' lyrics have tracked his growth from his early 20s all the way to the present, and now Dancer explores the strange mix of contentedness and conflict that comes with being a fully-fledged adult. The album tackles existential themes by incorporating storytelling into Ayotte's more autobiographical moments and always tapping into an uncommon sense of emotional honesty. "We each have so much invested into Born Without Bones," he explains. "Sometimes it's a cloud raining on us, sometimes it's a bright sun that makes for a beautiful day that we can share with our friends and families. Making Dancer was three years of writing songs and learning about ourselves. Dancer is the hardest I've ever worked on anything in my life and it made me work harder on myself as a person, a creative, a bandmate and a friend."
Dancer track listing:
Dancer
Don't Speak
Fistful of Bees
Heart At Home
XO Skeleton
Lurkin
Get Out
Sudden Relief
Show On The Road
Bother You
Bar Harbor