Upcoming Releases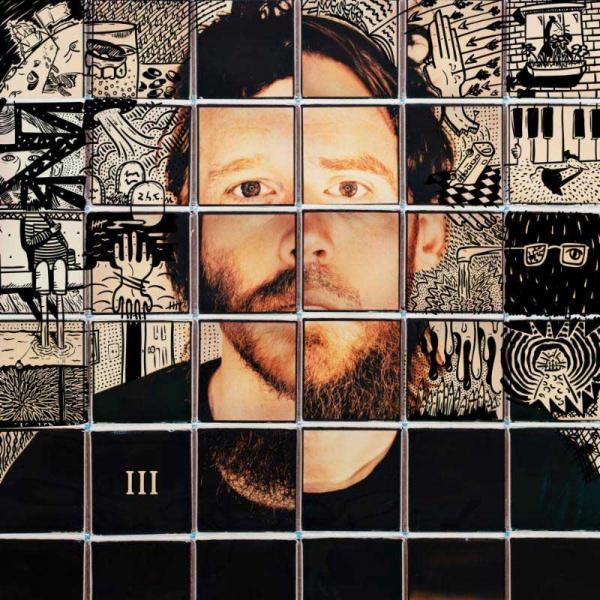 on
Sunday, May 5, 2019 - 07:26
Bad Books announced their first new album in seven years, III, will be released digitally on June 14th and physically on June 21st via Loma Vista Recordings. A first glimpse of the album has also arrived through two new songs, each illustrating the strength of the two songwriting halves that form Bad Books' stunning whole: the gorgeous, heart-rending slow burn of Andy Hull's "Lake House" and the bewitching, melancholic lilt of Kevin Devine's "I Love You, I'm Sorry, Please Help Me, Thank You"
Andy Hull on "Lake House"
"'Lake House' is quite a personal song to me. We tried to place it in a sonic environment that felt three dimensional. Instead of just hearing the song left and right, we wanted to have the sounds feel forward, backwards, above and below. Hopefully achieving a certain level of floating and immersive movements to take the listener along with the lyrical journey."
Kevin Devine on "I Love You, I'm Sorry, Please Help Me, Thank You"
"I wrote the song after the birth of my daughter, about the difficult time I was having reconciling some of what was so terrifying to me about that moment atmospherically/culturally with the indescribable experience I was having as a new father. And also about how even the profound joy I felt didn't dissolve every preexisting ugly knuckle kicking around in my psyche. I'd heard this phrase offered as a prayer in a secular setting. It offers me a bit of perspective and calm when things feel overwhelming. It feels good to sing."
When Bad Books made a surprise appearance at this year's SXSW armed with an entire album's worth of new songs, the music world took notice. Those who were there bore witness to what Hull calls their new "Simon & Garfunkel in space" style — sparse structures, simple harmonies, and gorgeous sonic embellishments. But considering both their inter-personal dynamics and joyful congregation, perhaps it would be more accurate to refer to the 2019 version of Bad Books as "Simon & Garfunkel as true friends." III doesn't exactly pick up where their previous work left off, but rather takes a new approach to redefine Bad Books and to re-tally the sum of their parts.
When Bad Books originally formed in 2010, little did anyone figure that in just a couple years any noise from the band would become as special as an eclipse. After releasing two proper Bad Books albums by 2012 and embarking on multiple tours, the signal turned to static, leaving fans wondering if the band would ever return. Since then, the three members have stayed incredibly busy focusing on their families and bands: Manchester Orchestra has released two studio albums — most recently 2017's acclaimed A Black Mile To The Surface — and Hull and McDowell have scored several visual projects including the 2016 feature film Swiss Army Man; Devine has released four solo albums, a live record, and a dozen of his "Devinyl" split series releases with songwriters like Craig Finn and David Bazan.
In April of 2017, the stars finally aligned in their schedules and Devine found himself in Atlanta to write with Hull and McDowell for four days. Having made two catchy, upbeat Bad Books records, the trio felt the urge to try a new approach. The original plan for the trip was for each singer to write one song, but once they were both in the same room Hull raised the stakes, challenging Devine to trade songs one-for-one with him to create a 10-song, Basement Tapes style record. Embracing the freedom of the process in every capacity—from lyrics to attitude and scope—the band felt inspired and recognized that the only way to maintain that sensibility all the way through would be to simply take their time.
They gathered again in February of 2018 to open the sonic time capsule and reexamine their work. McDowell led the charge of injecting the songs with texture and atmosphere. The decision to throw out a traditional rhythm section in favor of an organ and foot pedals as the low-end presented a new set of challenges, but McDowell saw it as an opportunity rather than a restriction. The stripped-back nature of the work also provided an opportunity to build subtle production onto the songs' foundations; adding piano, string arrangements, and even fuzzed-out electric guitar, the trio filled the spaces without overpowering any of the songwriting. Upon the album's near-completion, they handed the reins to producer Ethan Gruska (Phoebe Bridgers) and mixer Catherine Marks (PJ Harvey, The Killers) for final "magic sprinkling." The result is a complete cinematic landscape on par with the peaks of Manchester Orchestra's past work, but with the sly subtlety of Devine's output—This is ground control to Majors Paul and Art.
Track listing:
Wheel Well
UFO
Myths Made Plain
Lake House
I Love You, I'm Sorry, Please Help Me, Thank You
The Neighborhood
I Wrote It Down For You
Left Your Body
Supposed To Be
Army