Upcoming Releases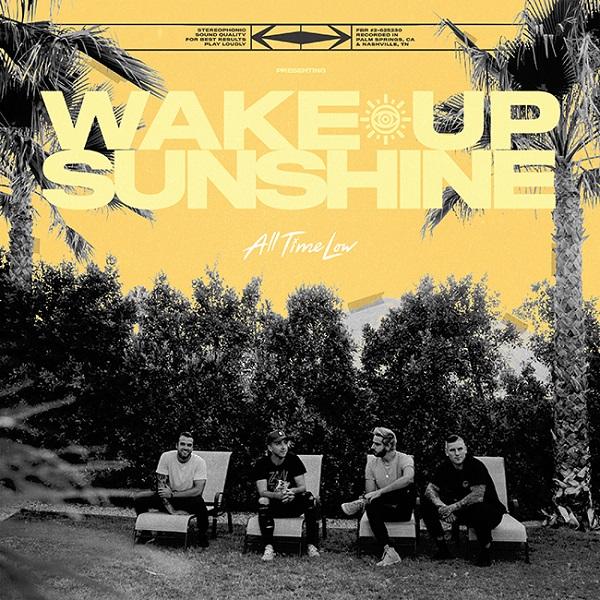 on
Wednesday, February 19, 2020 - 17:01
All Time Low have announced that they will be releasing their new full-length album, "Wake Up, Sunshine", on April 3rd via Fueled By Ramen.
The group went back to the basics (and the basement) for "Wake Up, Sunshine". Throughout 2019, the four musicians - Alex Gaskarth [vocals, guitar], Jack Barakat [guitar, vocals], Zack Merrick [bass, vocals], and Rian Dawson [drums] -congregated together in Nashville at Rian's studio and at a Palm Springs rental house. Face-to-face, they wrote and recorded the 15-song affair joined by co-writer, producer, and collaborator Zakk Cervini.
"We got back to how we started" commented Alex. "It had been a long time since the four of us made a record under one roof. That became a central theme. We've been a band for 17 years. Everybody brought something to the table. A lot of what you're hearing came from those magic moments together".
Jack concurred: "I think we accomplished something special. By putting our four heads together, we were able to make a classic All Time Low album".
"Wake Up, Sunshine" distills two decades of experience into a definitive and dynamic body of work for the band. Welcoming new collaborators into their world, the forthcoming album sees All Time Low teaming up with blackbear on "Monsters" and The Band CAMINO on "Favorite Place".
Track listing:
Some Kind of Disaster
Sleeping In
Getaway Green
Melancholy Kaleidoscope
Trouble Is
Wake Up, Sunshine
Monsters feat. blackbear
Pretty Venom (Interlude)
Favorite Place feat. The Band CAMINO
Safe
January Gloom (Seasons pt. 1)
Clumsy
Glitter & Crimson
Summer Daze (Seasons pt. 2)
Basement Noise