Album Reviews
Under the Big Black Sun: A Personal History of L.A. Punk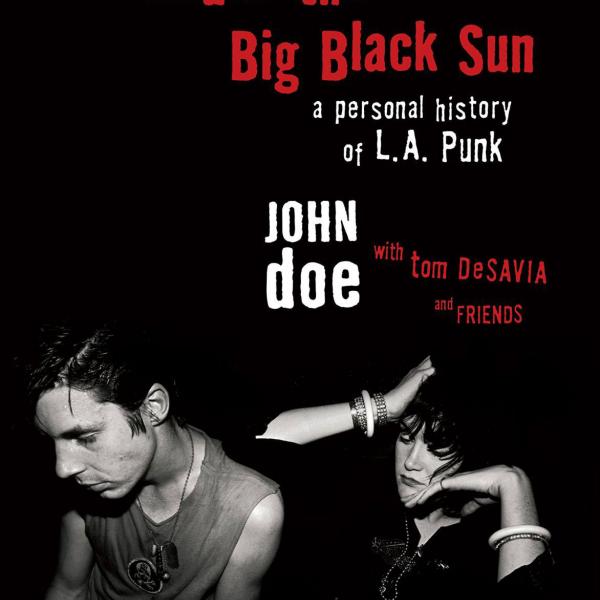 on
Friday, May 20, 2016 - 08:53
While the history of punk has already been documented in plenty of other books, the emphasis always seemed to be placed on the burgeoning scenes in cities like London and New York, leaving LA – for once – in the cold.
The title of this book pretty much gives it away already… Under The Big Black Sun is a personal history of LA punk, told by the people who were there. Those people would be X singer/bassist John Doe and Tom DeSavia, who are helped out by the likes of Exene Cervenka (X), Henry Rollins (Black Flag), Mike Watt (The Minutemen), Jane Wiedlin and Charlotte Caffey (The Go-Go's), Dave Alvin (The Blasters), Jack Grisham (TSOL), Teresa Covarrubias (The Brat), Robert Lopez (The Zeros, El Vez), as well as scencesters and journalists Pleasant Gehman, Kristine McKenna, and Chris Morris. Plus it comes with a foreword by Green Day's Billie Joe Armstrong.
Together they paint a picture of a scene that was ugly, dangerous and came with sketchy clubs and lots of drugs, but where at the same time there was room for friendship, love and big dreams. Some stories you probably already know but had to be included regardless… X's legendary shows, the violence at Black Flag shows, the rise and fall of Darby Crash. But Robert Lopez also takes us into the East LA chicano scene that brought us Alice Bag, The Zeros and Los Lobos, something I knew next to nothing about.
With so many different voices telling the same story, Under The Big Black Sun is a bit erratic and non-linear. So if you're OCD and want everything to be neat and orderly, you might get annoyed. Some of the chapters left me a little meh… Pleasant Gehman for example likes to drop names at the same rate Trump makes inappropriate comments and goes on endlessly about what everybody wore or how they had their hair on a particular night.
Overall though, Under The Big Black Sun is a pretty good read that paints a surprisingly clear story of what must have been hazy days for all those involved.