Features
on
Monday, February 15, 2016 - 17:27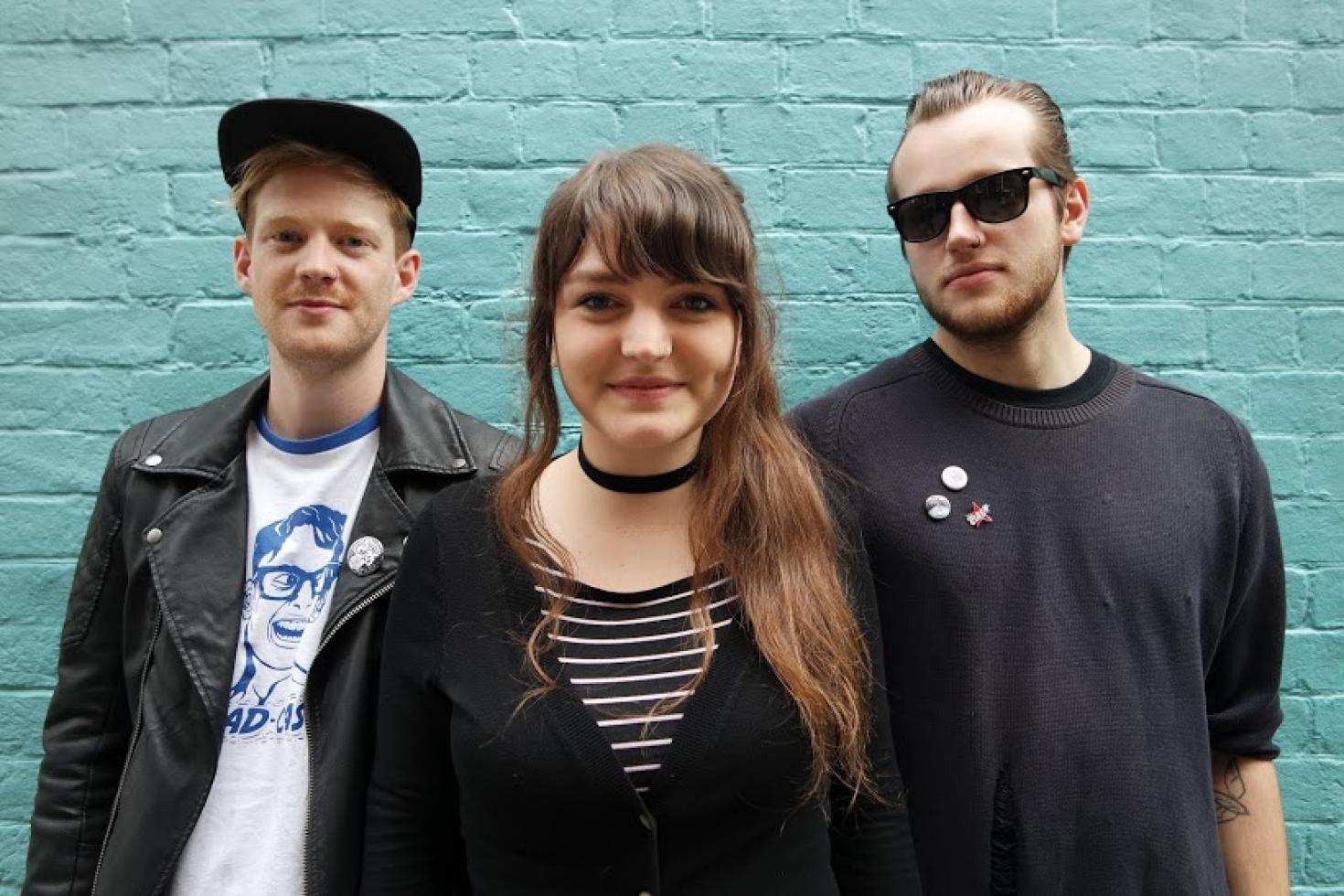 Muncie Girls. You have probably heard the name before and you will be hearing it a lot more in the months to come. This Exeter-based band is getting ready to release their first full-length, "From Caplan To Belsize", on March 4th and well, it's a real doozy. Read on to see what vocalist/bassist Lande had to say about it…
PRT: I've seen a bunch of articles pop up lately where Muncie Girls is heralded as 'a band to look out for in 2016' or something along those lines. Which has to be exciting, but also kinda weird because it's not like you were slouching before. How does it feel to read all that?
Lande: Yeah, we weren't slouching before but we've put lots more effort into this record. We definitely worked pretty hard on it and thankfully a lot of people have been really supportive of us, perhaps because the idea of a first album is often seen as an important thing for a band. 
PRT: Do you yourselves feel like you have a lot riding on "From Caplan To Belsize"?
Lande: That's kind of a difficult question in a way. It feels like we've been waiting a while for the record to come out and we can't wait to play the songs live and for people to hear it, but at the same time we're not too bothered if many people dig it or not. That's not why we wrote it. 
PRT: What would you say was the biggest difference between recording your previous releases and the full-length?
Lande: The records we'd done before we're all recorded over one or two days and all at the same studio. With this one we decided to spend two weeks in a new studio and work more closely on the songs. 
PRT: All of the songs on "From Caplan To Belsize" come with poppy hooks and sound downright lovable. But when it comes to the lyrics, you are not afraid to lash out occasionally or to even get downright political. Which is kind of a new thing for you. What stopped you from writing songs like these before?
Lande: Before, I was always apprehensive when writing about politics because I always felt that my views weren't developed enough. It's not that they're any more developed now, but I think I realized that that doesn't really matter too much and it's probably more important to just say something rather than nothing. Even if it's sometimes not 100% factually correct...
PRT: You are involved with School Of Frock, an initiative where girls are encouraged to start a band. Is that project already paying off? Any bands we should keep an eye out for?
Lande: I don't know if that project did any good or not but it's been incredibly enjoyable. I'm certainly seeing more girl bands around which is really awesome but that's unrelated to School of Frock. Things had to change and it feels like they finally are doing. Definitely listen to Young Adventurers, Colour Me Wednesday, Fight Rosa Fight, Molar, Dirtygirl, and a bazillion more that I can't think of right now. 
PRT: I read somewhere that you got involved with the project because you were never encouraged at school to start a band and had to play the flute instead (same here by the way!). Do you still remember the exact moment you decided you wanted to be in a band?
Lande: Haha! No I never had to play the flute. I've definitely said before that a lot of young girls aren't encouraged to play in bands and often struggle to identify with male role model rock stars. Consequently they're forced to idolize pop stars who don't play instruments and are over sexualized too. I was really fortunate to have a super liberal and encouraging family and I was a pretty confident kid so I didn't care that it was weird that I played bass. 
PRT: "Social Side" comes with a dreamier vibe than most of the other songs on the album. Was it the idea to make it sound different? And can you tell me a little bit more about where that song comes from?
Lande: Social Side was the only song that I played on a baritone guitar and there's no bass on it. We just looped an 8 beat that Luke recorded because that's how I'd been demoing it in my bedroom, with a drum sample. Then we decided to triple layer the vocals to make it sound a bit softer than the other songs. We liked the idea of having a song half way through that kind of broke it up a bit. 
PRT: You released a split with Germany's Sandlot Kids a while ago for which you covered The Ramones' "Pet Semetary". Is there a special reason why you chose that song? Other than that it's awesome.
Lande: We chose it mainly because it's an awesome song, but also because we'd actually done a full set of Ramones covers at a Freakscene Christmas party in Exeter a month before we went into the studio. We thought it'd be safe to get a B side down while we were there and that was really the one we remembered best. 
PRT: If there is one thing you would like to achieve with Muncie Girls, what would it be and why?
Lande: We've already achieved more than we thought we would! We're so lucky to have been able to tour so much and make so many new friends. We'd love to keep doing that for as long as possible. Also if anyone can take anything from the record, like see how easy it is to speak up or start a band then that would be amazing. 
PRT: So what's up next for Muncie Girls? More relentless touring for the rest of 2016?
Lande: We've already got so many shows booked for this year and we can't wait. We're also writing more new songs just in case people aren't bored of us after this album comes out.