Album Reviews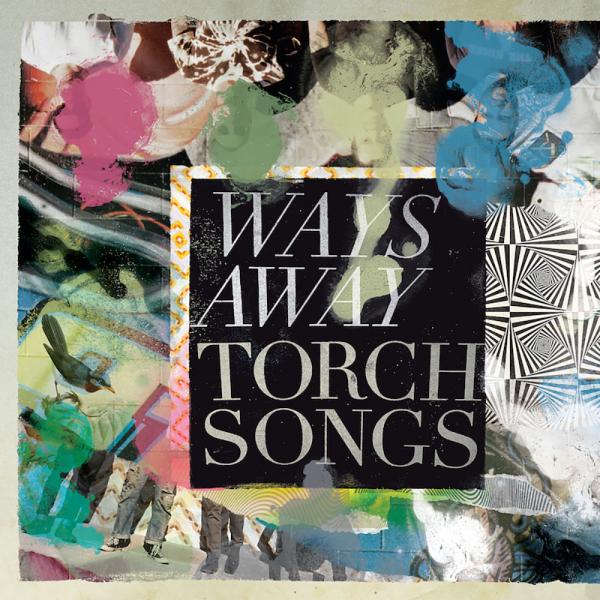 on
Tuesday, November 22, 2022 - 16:00
Comprised of guitarist Sergie Loobkoff (Samiam, Knapsack, Racquet Club), vocalist/guitarist Jesse Barnett (Stick to Your Guns, Wish You Were Here), drummer Jared Shavelson (BoySetsFire, The Hope Conspiracy), and bassist Ian Smith (Racquet Club), Ways Away made quite an entrance with their self-titled debut album in 2020. They are now back to burn the whole place down with sophomore full-length 'Torch Songs,'out now on Other People Records.
Just like the band members' track record, the eleven tracks that make up 'Torch Songs' range from fast and gritty punk rock songs to more melodic tuneage and everything in between. If the one-two combo of 'I Got Low' and '(I'm Not) Laughing With You' doesn't win you right over, then maybe the laid-back'Heaven's Lathe' (with guest vocals by Touché Amoré's Jeremy Bolm) or the more dreamy 'Happy With What I Have' will. It's cutting it short to describe 'Torch Songs' as Samiam with grittier vocals, but it's a starting point and there's no denying that Loobkoff's signature sounds - amazing as always - are all over this album.
'The Only Living Boy In LA' may have lifted its title off a Simon & Garfunkel song, the track itself is a driving punk rock anthem that bursts wide open in the chorus.  Elsewhere, the band channels a Chris Wollard's Ship Thieves on'Burn Me Out' and 'Pink Kerosene' before bringing it all home on the heartfelt 'Roll Back To You'.
Torch Songs track list:
I Got Low
(I'm Not) Laughing With You
Heaven's Lathe
Never Mind The Dog
Happy With What I Have
No Chance In Hell
The Only Living Boy In LA
Easy Fix
Burn Me Out
Pink Kerosene
Roll Back To You