Album Reviews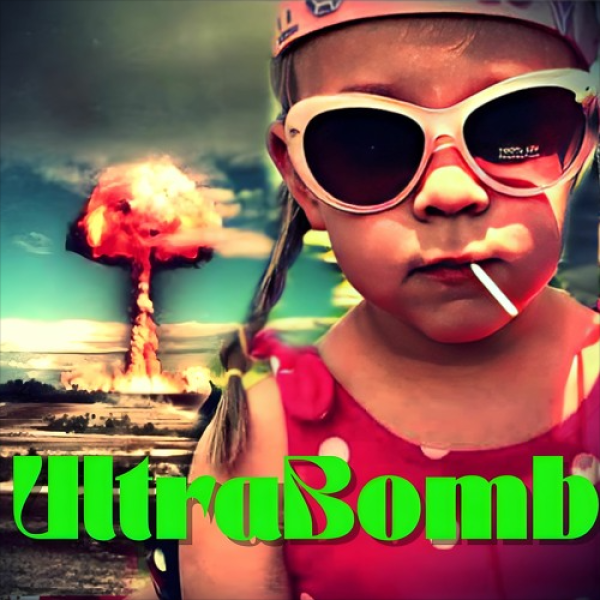 on
Saturday, July 15, 2023 - 11:17
First off, to be perfectly honest, the album cover almost turned me off this album. It looks like the band realized at the very last minute they had completely forgotten the album art and then quickly went on Fiverr to seek out a WordArt expert. Luckily, the ten songs that make up Ultrabomb's debut album are of an entirely different class than the cover may lend you to believe. But I guess that's to be expected when you look at who's in the band. Greg Norton is the mustachioed bass player from Hüsker Dü, Finny McConnell spent three decades as singer/ guitarist of the Canadian folk-punks The Mahones and Jamie Oliver mans the drums for UK punk legends UK Subs.
The result? Ten songs worth of punk rock meets rock 'n roll that will make you think of everything from The Replacements and The Who to Leatherface, early Soul Asylum and yes, Hüsker Dü. That is a pretty weird list, but somehow the band makes it all work like a charm. Oliver kicks ass on the drums (or kicks the drums' ass), Norton's basslines are as tight as they are in good taste and McConnell's guitar lines are at once loud, brash and in-your face and melodic.
From the incendiary opener that is 'Time To Burn' right down to the excellent cover of Dead Boys' 'Sonic Reducer'. They raise a Hüsker Dü-worthy wall of sound on 'Stickman vs. Hangman', but will just as well drift off to 80s guitar rock in 'Feels,' which yes, comes with all the feels. Another album highlight comes in the form of the powerful 'Star,' which Norton wrote as a letter to his daughter Cleo.
It's an impressive album, made all the more impressive if you know that soon after forming in July 2021, they wrote and recorded the whole thing in just four days.
Time To Burn track list:
Time To Burn
Fear Your Gods
Star
I Can Make It
Feels
Stickman Vs Hangman
Faded Away
Bang Punk
Super Hero Shit
Like The Wind
Sonic Reducer