Album Reviews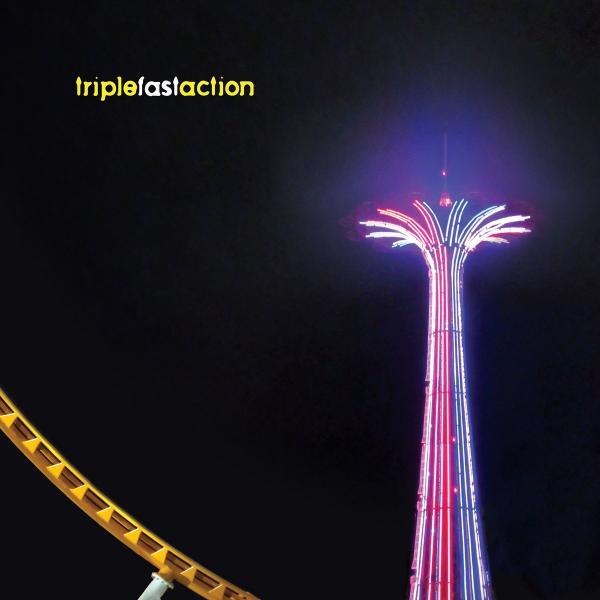 on
Saturday, February 13, 2021 - 14:34
Back in the early '90s there was a signing frenzy among major labels. Everyone wanted to discover the next big thing in alternative rock and one of the bands that got swept up in that wave, was Chicago's Triple Fast Action. But when their 1996 debut album 'Broadcaster' failed to dominate the charts, the band said their goodbyes to Capitol Records and signed with indie label Deep Elm instead for the release of their sophomore album, 'Cattlemen Don't'. And it's that often overlooked gem that has now been re-released thanks to Forge Again Records. The label re-issued the record on a limited-edition double vinyl set. The set not only features the complete album, but also comes with nine previously unreleased songs on the second disc. And while more is not always necessarily better, these unreleased songs definitely have plenty to add to what was already a solid album.
After a short intro, 'Pure' kicks things off with the kind of buzzing guitar attack that Billy Corgan & co were known for before Smashing Pumpkins turned into a joke, and a chorus that just screams '90s alternative rock. Next up is 'Heroes,' which was the album's single and should have gotten them more exposure than it did. They reel it in a bit on the title track and than gradually turn up the volume again with 'Eurogirl', before dishing out more slices of searing rock with 'I'm Ready' and 'No Doubt'. Produced by Jon Agnello (Jawbox, Redd Kross, Dinosaur Jr.), 'Cattlemen Don't' sounds amazing with its relentless onslaught of crunchy riffs, strong melodies and makes for quite the rollercoaster ride, forever leaving you guessing where things will go next.
Think Cheap Trick power-pop hooks, The Sheila Divine's sense of drama meets Hum's expansiveness, Smashing Pumpkins' riffage along with Wes Kidd's vocals, reminiscent of Buffalo Tom's Bill Janovitz. That's a whole lot of big names packed into one sentence, but Triple Fast Action manages to live up to the expectations on what has to be one of the most overlooked albums of the nineties.
Track listing:
Ronnie's Theme    
Pure
Heroes    
If
Cattlemen Don't    
Eurogirl    
The Rescue    
I'm Ready    
Duck and Run    
Sent Them Straight    
Yeah    
Operator    
No Doubt    
Bearer of Bad News    
All Better Now     
I Want To Know     
Underwear    
Window Watching    
Who Cares (What I've Been Thinking)    
Wes's Song    
Downed    
Summer Song    
Wanna Be    
Sent Them Straight (Beatles mix)    
Yeah (Clean mix)    
Cattlemen Don't (Alternate vocal mix)