Album Reviews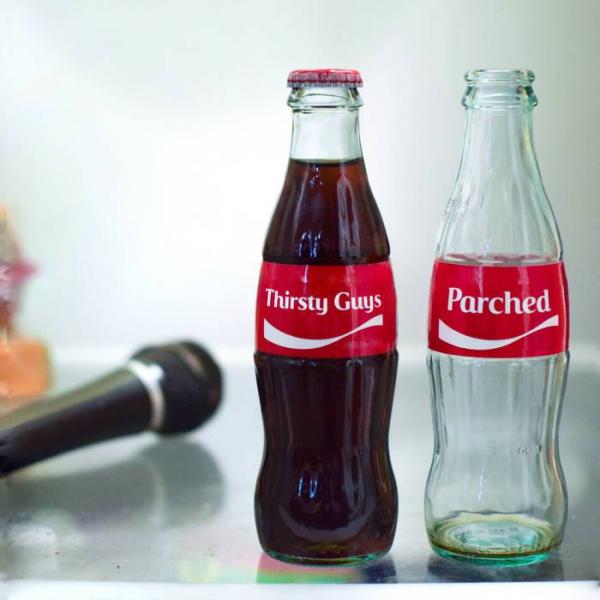 on
Thursday, July 25, 2019 - 12:24
- by Will Malkus
In just ten short tracks, New Brunswick, New Jersey's Thirsty Guys manage to take you on a trip back to the early 2000s and remind you not only why you fell in love with ska, but why you fell in love with punk music period. 'Parched' is a microcosm of all the ska, emo, and melodic hardcore music from the early days of the digital age that helped shape the current landscape of punk. It's a fresh take on some old sounds, but don't let that fool you into thinking Thirsty Guys are irrelevant—in fact, their specific brand of high-emotion, high-energy ska punk has never felt more prescient than it does today. Thirsty Guys is (presumably) a side project featuring members of two titans of New Jersey DIY punk: the Best of the Worst and Hub City Stompers, which arguably make them a bona fide NJ ska-punk supergroup. It certainly explains where these guys got their chops from, because chops they have in spades.
The most impressive aspect of Thirsty Guys' sound is the sheer tonal variety of their music. No two songs sound exactly the same, and their skill in switching guitar, bass, and drum styles multiple times over the course of one three-minute song belies their otherwise understated ability. All the different threads that wind throughout the full album are tied together by Joe Scala's blow-your-throat-out vocals and unflinchingly upbeat keyboard-playing, which almost crosses over into chiptune at times. You're going to hear this band compared to Bomb the Music Industry! a lot in the coming months and it's not an inaccurate comparison (Jeff Rosenstock and co. are a clear influence) but where BtMI! was once called "…ska music for smart people", Thirsty Guys seem to spend more time in their hearts than in their heads. While plenty of their songs serve as criticism, the lyrical arc of a Thirsty Guys track seems to live squarely in the anger, depression, and acceptance stages of grief, skipping denial and bargaining altogether. In other words, these guys play exactly what you want to listen to when you're feeling pissed and sad about how little others care about important shit, which for me is pretty often these days.
From the first moments of Jay Selvaggio's thick bassline on 'Weekend At Bernies' to the one-two gut punch of Garret "Cheech" Weber's Midwest-worthy emo guitar lick and Brian "Dreads" DePhilis' tight drumbeat that kick off my personal favorite 'Falling On Deaf Ears', this album is  exactly what a first release should be: raw, irreverent, and uncompromising. While BtMI! is definitely in the mix, there's also plenty of other influences readily on display here: Strictly Rude-era Big D and the Kids Table, Operation Ivy, and (most notably in my opinion) the Suicide Machines just to name a few. Still, it bears repeating that with this release Thirsty Guys have created a sound all their own. Is it ska? Sometimes. Will you like it if you don't like ska? Probably. With Parched Thirsty Guys make no particular effort to try to appeal to any specific audience, nor does it seem like they're trying too hard to offend anyone; it's the opposite of try-hard punk. It's take-it-or-leave-it punk, and for whatever it's worth I would highly suggest you take it.
The album is out August 16, 2019 on Bad Time Records but is available for vinyl pre-order right now.
Track listing:
Weekend at Bernies
Bad Chemistry
Actors   Addicts
Not Playing Fest
Common Place
Blank Slate
Hollow Days (mfc)
Pretend
Bullshit
Falling On Deaf Ears