Album Reviews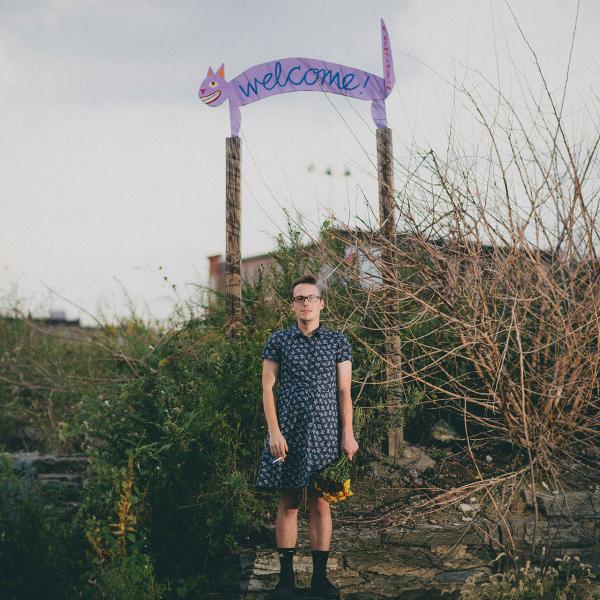 on
Sunday, October 16, 2016 - 16:10
Take away the comma and you'd have one weird band name that PETA would not agree with. Luckily the comma is there and no animals were hurt during the making of Modern Baseball's Jake Ewald's first full-length under the Slaughter Beach, Dog moniker.
On "Welcome", Ewald treats us to ten songs that are detailed character studies about the people living in the fictional town of Slaughter Beach. These stories are told over a musical canvas containing elements of everything from punk and indierock to country and lo-fi jangly pop. Pretty varied, but somehow Ewald manages to tie it all together nicely.
Early on in the album, there's the rocking "Monster" right next to the slowly shuffling "Bed Fest". Further down the line you come across "Politics Of Grooming", which would not have looked out of place on Modern Baseball's "Holy Ghost", right alongside the Hold Steady-like soloing in "Drinks". Whichever route Ewald chooses to take, it always ends up being a memorable trip. Highly recommended for fans of The Weakerthans.
Track listing:
Mallrat Semi-Annual
Toronto Mug
Monsters
Bed Fest
Forever
Jobs
Politics Of Grooming
Drinks
Toronto Mug II
Essex Street