Album Reviews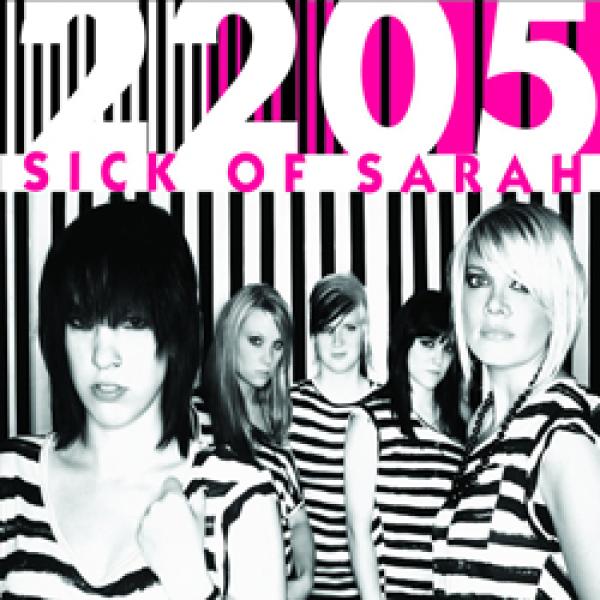 on
Saturday, May 21, 2011 - 00:00
"2205" is not the year the world will come to an end. It is instead the house number where the ladies of Sick Of Sarah lived while honing their skills. Real estate prices must have gone way up in that Twin Cities neighborhood because who wouldn't want to live next to five rock chicks who know how to write kickass songs?
The material on here is just angry enough to be considered rocking, yet at the same it's mellow enough to be poppy as well. At their best they bounce all over the place with some extremely catchy melodies firmly in place. Like in "Kick Back" for example… solid song and once those moans kick in, I was won over completely. But there's plenty of goodies to listen to like "Overexposure" and "One Night Stand" among others.
The punkrock spirit runs deep in this band yet they know how to dress it up all cute and stuff, making this a great noisy powerpop album that will appeal to all the fans of Babes In Toyland, Tegan & Sara and The Donnas.