Album Reviews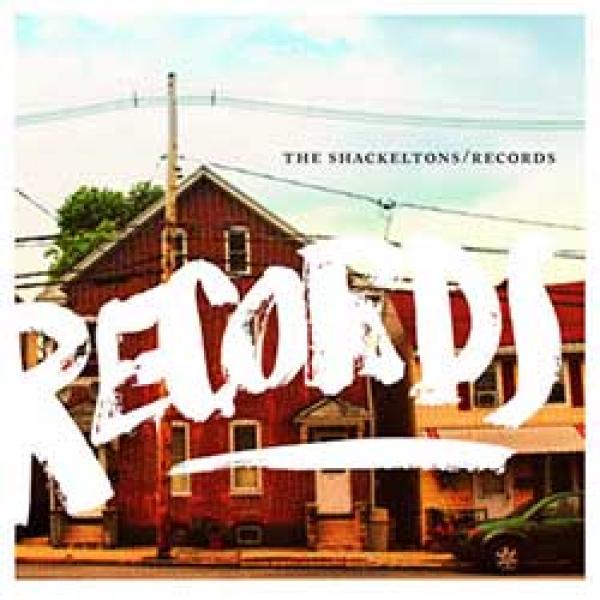 on
Sunday, May 11, 2014 - 13:41
After the release of their self-titled album in 2008, The Shackeltons' Mark Redding lost his mother to ovarian cancer. In 2012, the band released the EP "Mum" in time for Mother's Day in honor of her memory. A few of those tracks now resurface on "Records", the band's latest release. I guess you can call this a concept album… the entire thing is a reflection of Redding's relationship with his mother.
That's why the album starts off and ends the way it does, with a recording of Redding's mother singing. It's also why "California" is a mostly instrumental track with clips of Theresa Dean Redding speaking strewn throughout. If you don't know about any of this, these might be eyebrow-raising moments because as she herself says at the beginning of "Mom Sings My Bonnie", her style is different from that of Redding's. The Shackeltons are post-punk, My Bonnie is not.
The song "Feet" is a good one to lay out The Shackeltons' sound for you… jagged guitar riffs accompany Redding's angsty vocals before building up to this wall of sound that seems to be on the verge of collapsing. But doesn't. "Records" has plenty of these moments to offer where angular guitar lines, pounding drums and desperately wailing vocals find one another. These guys are pretty good at bringing things to a boiling point, then maintaining the suspense before letting it all rip. Like at the end of "Call Call", where a guitar and a saxophone get to duel. That same sax shows up again on "The End", this time beautifully complimenting the sparkling guitar rather than fighting it.
Overall I am not the biggest post-punk fan out there but "Records" impressed me. It may take a while to grow on you but there's something about these riffs, rhythms and Redding's angsty delivery that sucks you in and keeps you there, all the while dancing in place.