Album Reviews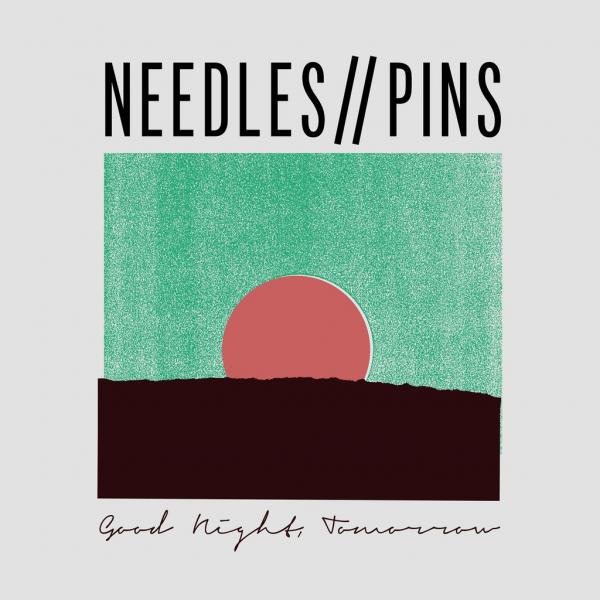 on
Thursday, July 20, 2017 - 19:38
Following a three-year hiatus, Vancouver's Needles//Pins are back with a new album. It seems like the hiatus treated them well. "Goodnight, Tomorrow" comes with a dozen new songs that pop and punk in all the right places and guitarist/vocalist Adam Solomonian growls harder than ever before. Seriously, the guy sounds like he flosses with barbed wire.
Lyrically, the album touches on things like fighting boredom and Solomonian's battle against insomnia. Subjects that might not necessarily make you think of gritty punkrock songs with poppy melodies. Yet that is exactly what you get on "Goodnight, Tomorrow". Think Replacements and Jawbreaker. They keep things uncomplicated with just little flourishes of piano, organ and strings here and there that make the songs shine even more brightly.
Almost all of the songs on here are the kind of stompers that will make you want to see Needles//Pins in a small club with everyone yelling along at the top of their lungs while cheering the band on with their beers raised proudly in the air. Sure, it's been done before. But it will always remain a treat when you hear it done just right.
Track listing:
Good Night
Violet
Back To The Bright
Time And Tide
Sleep
Miracle
Boil
All The Same
Pressure Points
Untitled (You're Fine)
Something New
Tomorrow