Album Reviews
A Collection Of Bees Part 1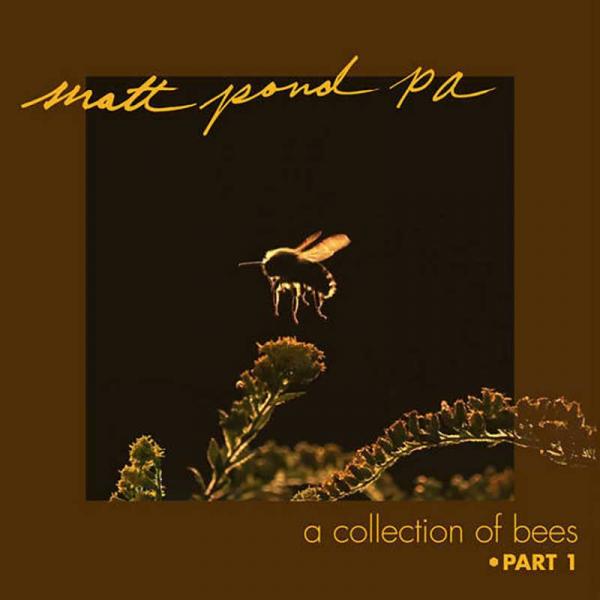 on
Saturday, February 8, 2020 - 18:20
Led by singer-songwriter Matt Pond, Matt Pond PA was an indie rock band out of New York who released a - for lack of a better word - shitload of music over the past 20 years. And when they called it a day at the end of 2017, they did so on a high note after releasing one last great album called 'Still Summer'.
Three years down the line, they are back with 'A Collection Of Bees Part 1'. Not a new album, but a rarities compilation that is veritable treasure trove of early demos and archived tracks. And every single one of them has been given a new life through remixes, remastering and in the case of opening track 'Starlet', rerecording.
The result is a dozen songs that are not only worth spending time with, but songs that will also make you want to revisit the band's back catalog. From Elliott Smith-like moments such as 'Blue Fawn' and the instrumental closer that is 'The Wrong Man' to more Death Cab-esque tunes like 'Stopping' or 'Wild Heart,' which brings The War On Drugs to mind, there is plenty to go round here.
With the band already teasing more of these collections over the coming years, it's kinda comforting to realize that the final chapter of Matt Pond PA's story hasn't been written just yet.
Track listing:
Starlet (Acoustic with Anya Marina)
Stopping
Blue Fawn (First Light Demo)
Love To Get Used (Acoustic)
Wild Heart (Fleetwood Mac Cover 2019)
First Fawn (Brooklyn Fawn Demo)
Lilly Three (Acoustic)
Remember Me
Round and Round
The Colour Out of Space
Closer (Demo)  
The Wrong Man