Album Reviews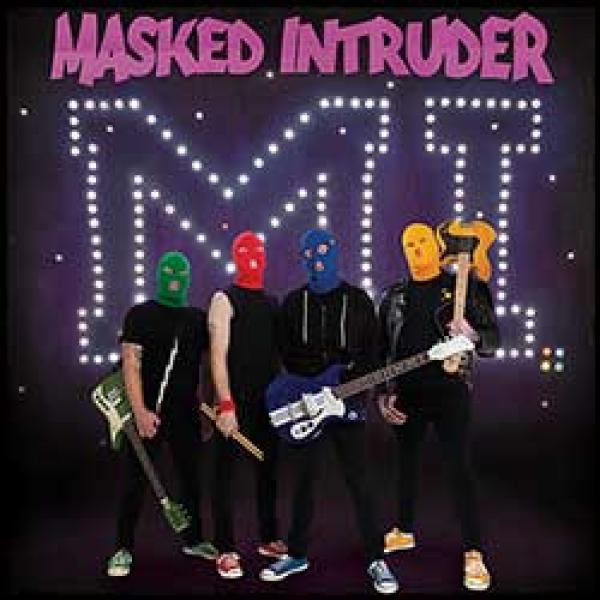 on
Wednesday, June 4, 2014 - 19:45
Quick! Hide your daughters along with your precious belongings because everybody's favorite burglars are back!
Once again Masked Intruder start things off with a police siren, before launching into 13 new pop-punk tunes. Still channeling their inner Ramones and Temptations (more often than not at the same time), you won't find anything on "M.I." that wasn't already on their debut either. The sugary vocals, the dumb jokes, the amazing vocal harmonies, the longing for the girls they can't have, the riffs. It's all there. So yeah, it's more of the same color-coordinated thing… do we mind? Fuck no!
Because as soon as that police siren is done wailing and opening track "I Fought The Law" starts off, I have a big dumb smile plastered on my face that wouldn't go away until the last notes of "Locked Up And Lonely" rang out. In between we get single "The Most Beautiful Girl In The World", the harmony-laden "When I Get Out" and the ridiculously slick "You're The One To Blame". In between they go all barbershop quartet on us with "Almost Like We're Already In Love" or pay homage to the Ramones in the short blasts that are "Hey Girl" and "I Don't Want To Say Goodbye To You Tonight".
"M.I." is exactly what I was hoping it to be… songs with hooks that stay with you for days and that will have you bouncing all over the place while singing along start to finish. So hand over your wallet when they ask you. Or better yet, buy them a slice of pizza first and then hand over your wallet because these guys deserve it!