Album Reviews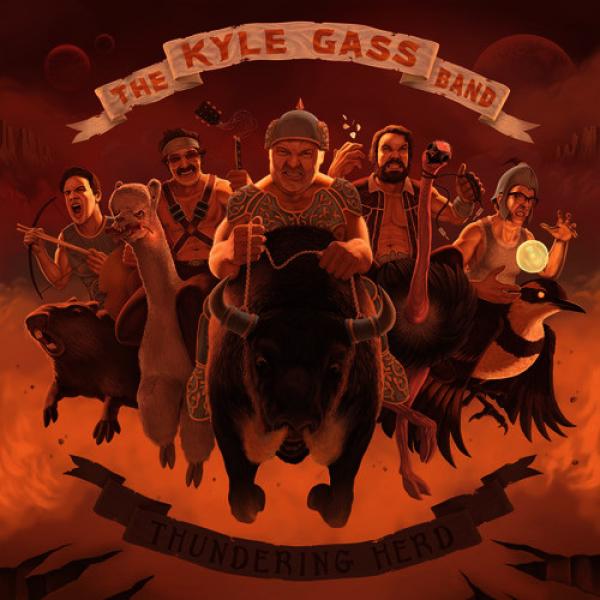 on
Thursday, September 29, 2016 - 19:27
- by Nate Hennon
It is hard not to judge an artist by their prior work. How does one not compare Paul McCartney's work in Wings to his work with The Beatles? Is Slash's Snakepit and Guns 'N' Roses even on the same playing field? Does John Oates even look the same without his signature Hall & Oates mustache? This comparison becomes even more challenging when the artist was part of the greatest band in the world, Tenacious D.
The Kyle Gass Band, was formed in 2011. The KGB's second album, "Thundering Herd", is good but not great. Because KGB  is half of the greatest band in the world, it is hard not to have high hopes for this album. There is no question that Kyle is a great guitarist with a fantastic ear for melody and songwriting, but "Thundering Herd" tries too hard to be a Tenacious D knock-off. The joke songs, like "Bro Code", "Bone" or "Mikey Bray Don't Drink the Water", are either too inside for the casual listener or full of sophomoric sexual innuendos. I am all for dick and fart jokes, much to my wife's displeasure, but these jokes are not as much fun when the band belts out some awesome rock songs like "Regretta" and "Hell or High". I wish KGB was playing more awesome 90's alternative and less early 00's sketch comedy.
Ultimately this is a confused album. If KGB focused more on the jokes or more on the rock, then the album would be much better.  Trying to balance both just lessens their abilities and comes off as nothing more than just a tribute.