Album Reviews
The Death Of Randy Fitzsimmons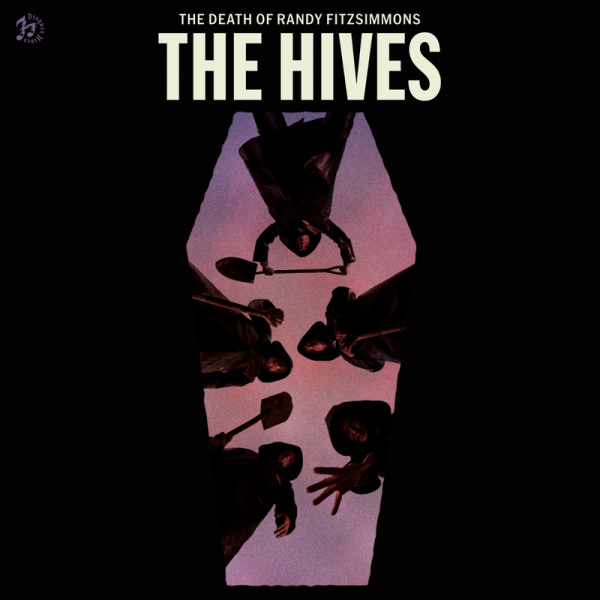 on
Tuesday, August 22, 2023 - 13:12
On their first new album in 11 years and the follow-up to arguably their weakest effort to date ('Lex Hives'), Swedens' premier exports The Hives strike back hard. Their new album finds them paying tribute to the late, the great, the elusive, the mysterious and the quite frankly completely unknown Randy Fitzsimmons, who was rumored to be the mastermindan behind all of The Hives' songs next to being a completely fictional character.
The band kicks things off in high gear with previously released single 'Bogus Operandi,' a completely riff-tastic song that announces the band's glorious return to form. Next up is the short punk rock blast 'Trapdoor Solution' and 'Countdown To Shutdown,' another monster of a single and one that came with a great video to boot. Yes, there are worse ways to start off an album.
And the party is not over yet. There's the nostalgia-driven mid-album cut 'Smoke & Mirrors'  and the Arctic Monkeys-like 'What Did I Ever Do To You?,' both of which are no doubt great additions to the band's ever-expanding arsenal of songs that slay live. Also in that category: the handclap-enhanced 'Crash Into The Weekend' and the kerosene-soaked molotov cocktail that is 'The Bomb'.
According to the band, 'The Death Of Randy Fitzsimmons' is a"soon to be award-winning album."Time will tell. But one thing is sure: with members in their late forties now, The Hives are still way more fun than whatever flavor of the day gets dredged up from the swamps of TikTok and YouTube.
The Death Of Randy Fitzsimmons track list:
Bogus Operandi
Trapdoor Solution
Countdown To Shutdown
Rigor Mortis Radio
Stick Up
Smoke & Mirrors
Crash Into the Weekend
Two Kinds of Trouble
The Way the Story Goes
The Bomb
What Did I Ever Do To You?
Step Out of the Way