Album Reviews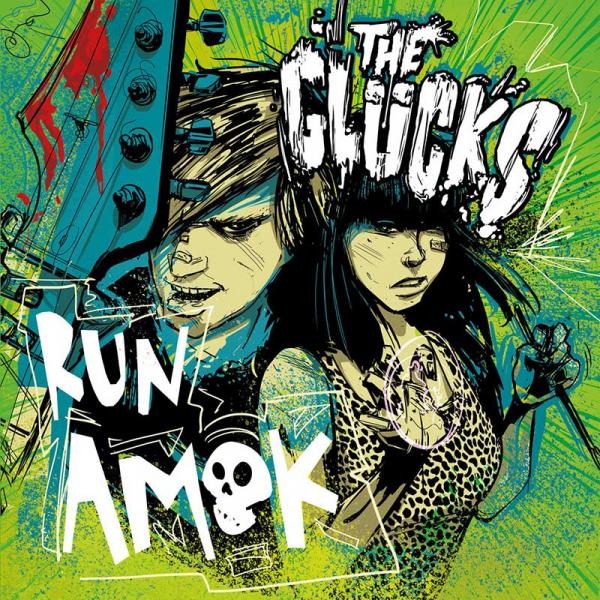 on
Sunday, July 8, 2018 - 12:15
On album number two, The Glücks really do run amok. The duo, consisting of Tina on drums and Alek on guitar and both of them on vocal duty, crawls, creeps and slithers through ten songs that range from garage, punk and noise to soul and psychedelica.
Their influences aren't hard to spot. Opening track 'Why Do I Love You' worships at the altar of The Sonics while elsewhere on the album, you stumble across Thee Oh Sees, Jon Spencer Blues Explosion and The Cramps. Not entirely original. But both the riffs and vocals are as raw as they are badass and the drums have no problem whipping you into shape. Oh, and the short solos they occasionally snuck in? Niiiiice!
Whether you are talking about the brooding 'Dig! Dig! Dig!', the noisy as hell 'Generation Undefined', the surf-y 'Tough Luck' or the spun out and trippy as hell 'Shoot Myself', there is a lot going on here. Which really only makes it more fun to listen to. The best thing about The Glücks though, is the duo's attitude. They keep charging forward with reckless abandon and let the pieces fall where they may. Zero Glücks given.
Track listing:
Why Do I Love You?    
Uninvited    
Under The Gun    
Nobody Knows    
Dig!Dig!Dig!    
Tough Luck    
Generation Undefined    
Spit It Out    
Shoot Myself    
Recipe For Disaster