Album Reviews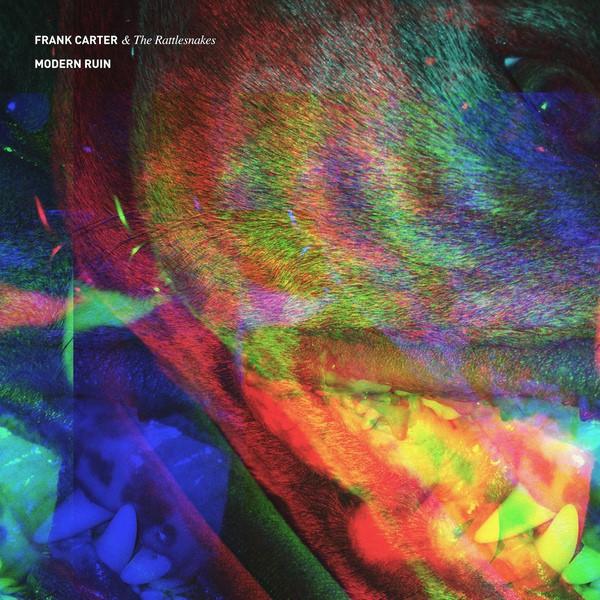 on
Friday, January 27, 2017 - 14:24
Ah, Frank Carter. His rage may have always been as white hot as his hair is ginger, but on "Modern Ruin" it takes on a more restrained form and the album is all the better because of it. Think of the perfect mix of "Blossom" and his Pure Love project. You won't find the sheer aggression of say, a song like "Juggernaut" on here, but these tracks are no less intense as one of the most charismatic front men around digs deep within himself and gets both personal and political.
The minute-long opening track "Bluebelle" features Frank in crooner mode over a mournful guitar, before giving way to "Lullaby", arguably one of his best songs to date that will whip you up in a frenzy in no time. From there on, it's no hold barred as he tears into the feverish dream that is "Snake Eyes", which weirdly enough comes with a slight Santana moment in its second half. "Vampires" packs all the urgency you can ask for in 3 minutes and 20 seconds and tops it off with one hell of a catchy chorus. By the way, we knew he could scream his lungs out, but that dude is one seriously good singer.
"Acid Veins" is a slowly smoldering song that drags you right down in near pitch-black darkness with him, "Jackals" is so short you'll miss it if you blink but somehow manages to pack everything you can ask for in 55 seconds and "Thunder" is a powerful comment on the migrant crisis (I see a baby lying face down in the tide / And I see thousands homeless, begging for their fucking lives.) Rounding out the album is "Neon Rust", a slow-burning track with a moving message for his daughter, Mercy Rose.
With "Modern Ruin", Frank Carter and his Rattlesnakes have made an album that is damn near flawless. Big choruses go hand in hand with lyrics that offer food for thought and while no longer as outright aggressive as before, this collection of songs easily matches the intensity of Carter's earlier work.
Track listing:
Bluebelle
Lullaby
Snake Eyes
Vampires
Wild Flowers
Acid Veins
God Is My Friend
Jackals
Thunder
Real Life
Modern Ruin
Neon Rust