Album Reviews
I Love My Life When You're Around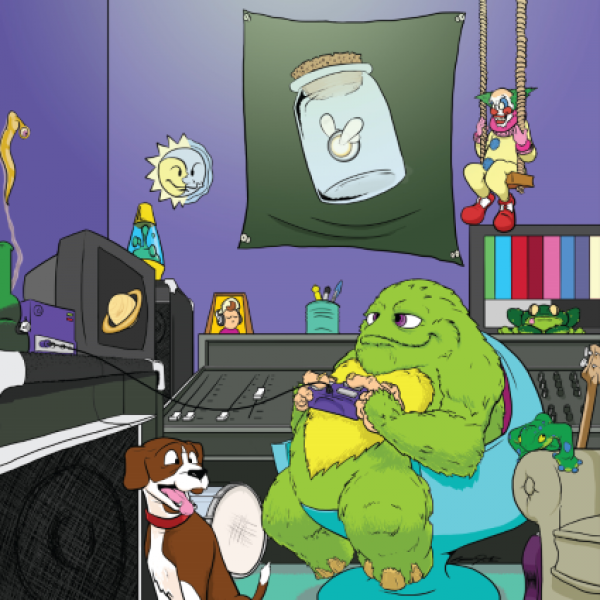 on
Monday, January 9, 2017 - 12:06
"I Love My Life When You're Around", the latest album by The Fake Boys, is an ambitious one. It comes with twelve songs, clocks in at just under an hour and every time you think you know what is going on, the band takes a left turn and veers off in yet another direction. It will surprise you to say the least, but whether all of those twists and turns are wise decisions is left up for debate.
Fact is that it's a lot to take in. Nineties alt-rock, Ramones punk, shoegaze, garage rock, psychedelic freakouts,… it's all there at some point. Take opening track "Newz" for example. It starts off with a rumbling bass line, before the drums kick in and lead the way towards a catchy vocal hook. Then the whole thing slows down to a crawl, accompanied by grating vocals. Made me think of Pist.On. If anyone remembers that band.
Easy listening it is not, but spend some time with the album and you'll find there is plenty to enjoy on cuts like "Red, White And Bouge" and "Wet Mutt". Unfortunately, the vocals are not one of those things. They can be quite grating and more than once ruin an otherwise perfectly good song.
Kudos to The Fake Boys for trying something different and wanting to expand on their sound. Personally though, I like their previous, more uncomplicated albums better.
Track listing:
Newz
Red, White, and Bouge
This Is
Thick Pop
Wet Mutt
Wormy
Sick Mostly
Heel
David Francis Morrissey
Ok, I'm Up
Brainfog
Slave