Album Reviews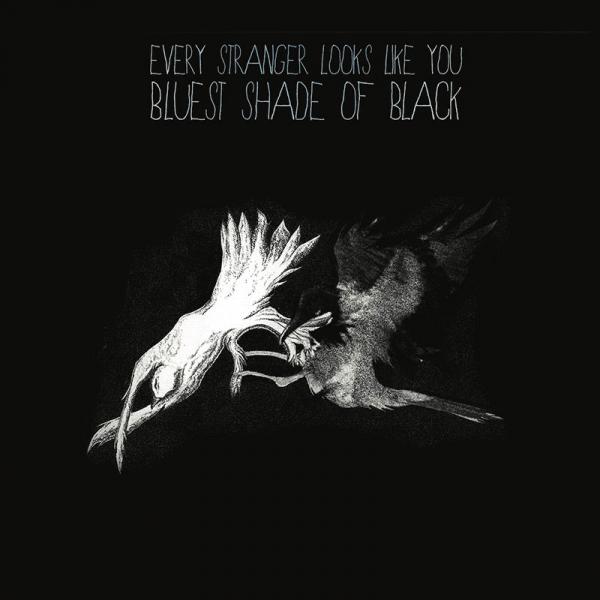 on
Wednesday, March 22, 2017 - 20:32
Don't worry if you have never heard of or been in Brakel in Belgium. Neither have I and I am from Belgium. Turns out the small town now has an attraction worth visiting in the form of Every Stranger Looks Like You, who recently released their debut album, "Bluest Shade Of Black". It sounds like something that has been festering for quite some time and has now burst wide open. Not pretty at all, but it's pretty friggin' amazing.
This trio around vocalist/guitarist Tim De Gieter seems to be on a mission on "Bluest Shade Of Black". These songs have as much to do with grunge and hardcore as they do with sludge and Nine Inch Nails-inspired noise. And while it's okay for them to be melodic, they want to be loud first and foremost. Or maybe it's the other way round… still haven't figured that one out. Just like De Gieter can sound resigned one moment and hell-bent on destroying his vocal cords the next, so does the band's music switch seamlessly between mesmerizing and über-heavy.
Opening track "Bed Of Pine" immediately sets the mood, starting off with an ominous bass and the words 'I gave up / I'm giving up / a long time ago'. From there on it doesn't take long until the guitars and drums kick in, whipping up a wall of sound that is accompanied by blood-curdling screams. From there on anything goes. "Self-portrait, 2016" comes with metallic crunch, "Catharsis (Self-Help)" is a radiant point of light in the pitch-black darkness and "Prosopagnosia" is as loud as it is beautiful.
On their debut album, Every Stranger Looks Like You whip up a wall of sound that is downright impressive. Especially considering they just have bass, drums and guitar at their disposal. It is not the easiest of albums to get into, but you will be rewarded in the end. Even if you end up with a couple of fresh nicks and scratches on your soul along the way.
Track listing:
Bed of Pine
"Self Portrait", 2016
(no) Future Friends
Catharsis (Self-Help)
Shards
Stasis
Prosopagnosia
Black Seed
Half of Me / Half the Time
Salt
Zenith
Ouroboros