Album Reviews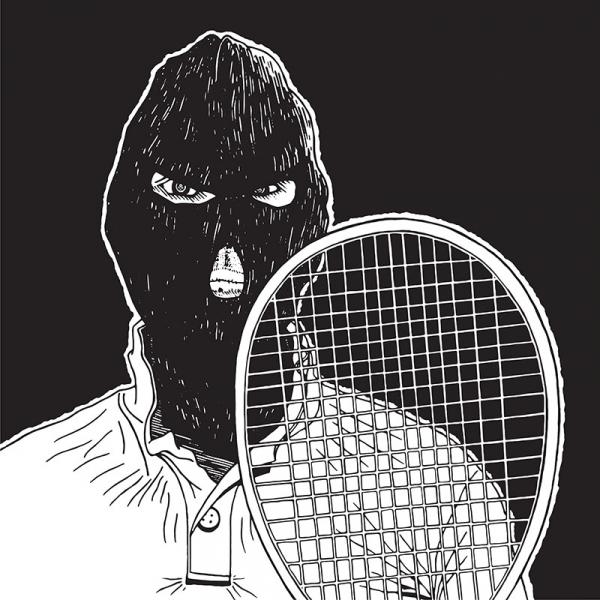 on
Sunday, October 22, 2017 - 20:26
Watching sketch comedy shows should come with a disclaimer. Take Chicago's Andy Slania for example. One moment he's watching Kids In The Hall, next thing you know he has started a band built entirely around one of the show's characters.
Slania is The Eradicator, a black ski mask wearing, squash loving dude who is trying to climb the D-Squash Ladder one rung at a time. On his self-titled debut album, he gets help from the guys in Direct Hit! who also back him up at shows when they can. If not, he goes at it alone with the help of a laptop. The album comes with 12 squash-centric hardcore punk tunes that see Slania establishing that he is indeed The Eradicator ("I Am The Eradicator"). That he is a squash man ("I'm A Squash Man"). Looking for his squash queen ("Squash Queen"). And that tennis is for pussheads.
Is The Eradicator a novelty act? Well, duh. But Slania has the songs to back things up. "I Am The Eradicator" is just obnoxious enough to become a crowd favorite with its call-and-response chorus and hardcore ragers like "One Rung At A Time", "I Live, I Die, I Live Again" and "Wake, Hydrate, Baby Aspirin, Squash A Pusshead" are guaranteed to get a pit going. And if the joke ever loses steam, then that's okay too. He has a cab waiting.
Track listing:
I Am the Eradicator
One Rung at a Time
The End of the Line
I'm a Squash Man
Squash Queen
The Grandfather of Squash
I Live, I Die, I Live Again
It's Your Right
Wake, Hydrate, Baby Aspirin, Squash A Pusshead, Stretch, Sleep, Eat, Repeat
My Mighty Scream
Stop Dreaming, Start Living
Civilian/Champion