Album Reviews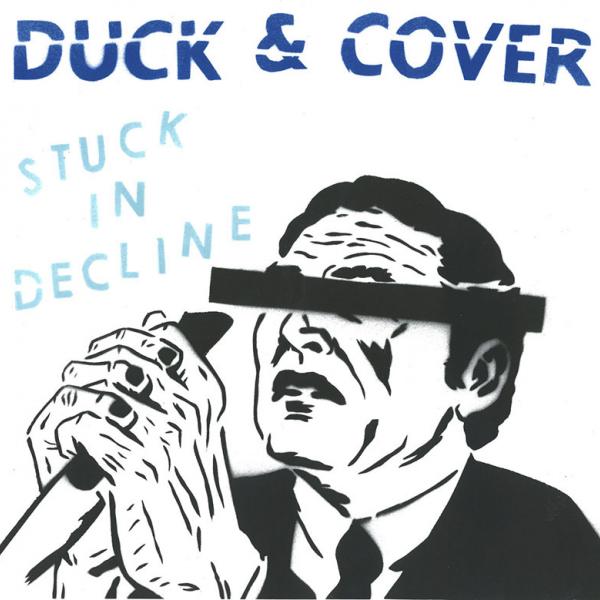 on
Monday, October 31, 2016 - 09:27
On "Stuck In Decline", Boston's Duck & Cover throw punk and hard rock in a blender, but forgot to put the lid on. Now shit's all over the place.
Opening track "Yeah, Don't You" gets right up in your face with plenty of attitude and stays there for three and a half minutes, before giving way to the catchy "Touch & Go", which at times borders on the metal side of things. Next up is "Wasted". Pure power-pop bliss with guitar licks that seem to have been flown in from the seventies. So far, so good.
"Catch The Blade" fails to impress though and the cover of Cheap Trick's "Way Of The World" isn't particularly memorable either. Luckily, they leave on a high note with the poppy "Out Alive".
These former and/or current members of bands such as The Coffin Lids, The Acro-brats, Bang Camaro, Black Cheers, Vampire Lezbos, The Throwaways, The Drags and Wild Zero have a lot going for themselves, but "Stuck In Decline" lacks consistency. But if the first couple of tracks are anything to go by, I'm pretty sure we will be hearing more from these guys in the future.