Album Reviews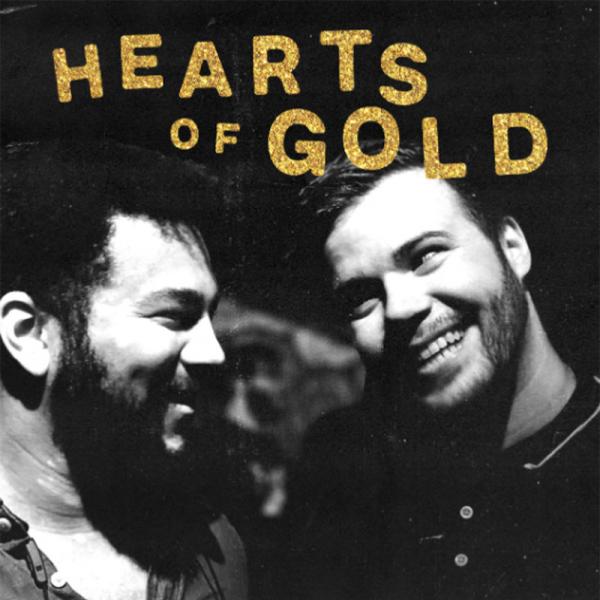 on
Saturday, March 20, 2021 - 10:07
On 'Hearts Of Gold,' Dollar Signs throw everything but the kitchen sink at the dozen songs that make up their third album. Think Jeff Rosenstock and The Front Bottoms and you are right in the ballpark. With a mix of punk, emo and pop alongside a horn section and humorous yet cathartic lyrics, they come in and get the job done. Sure, Erik Button is not the best vocalist around, but it doesn't take away from just how much fun this album is to listen to.
'Hearts Of Gold' is not unlike spending an alcohol-fueled night with your friends. Things can get loud and boisterous and there will be plenty of laughs, but there will also be fears and doubts being laid out on the table. Oh, and there's good music being played. Often dismissed as a comedy band, Dollar Signs doesn't just have jokes. They also have a knack for writing catchy songs. So contrary to say, a Tenacious D album, 'Hearts Of Gold' comes packed with the kind of songs that warrant more than just a handful of listens before the joke wears thin.
Started just over five years ago as a folk-punk duo, North Carolina's Dollar Signs have since gone and added influences as well as extra members. Now a quintet, 'Hearts Of Gold' could have easily turned into a ramshackle collection of songs that are all over the place. Instead, it feels surprisingly cohesive and a little rough around the edges, which only adds to the album's charm.
Track listing:
I'M AFRAID I MAKE YR DEPRESSION WORSE
NEGATIVE BLOOD
BONGHAMMER
STICKS & STONES
B.O.M.B.S.
BAD NEWS
FISTFIGHT!
NIHILIST GUNDAM
FALLING OFF
KISS ME
I LOVE U
HEARTS OF GOLD FINALE