Album Reviews
Don't Rock The Boat, Sink The Fucker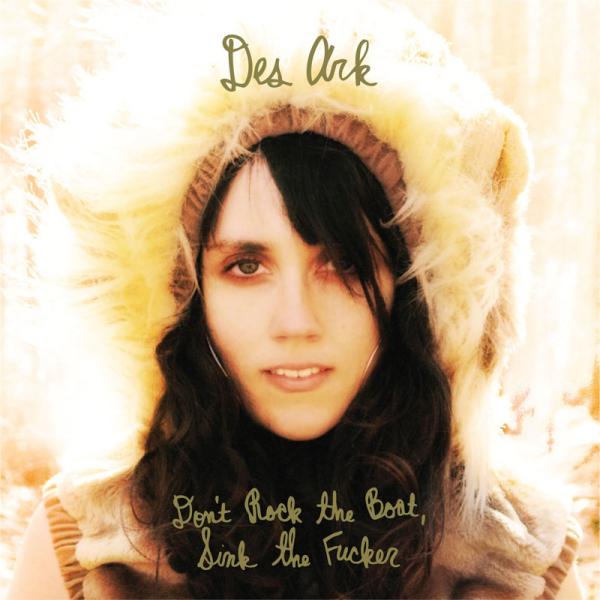 on
Monday, October 10, 2011 - 00:00
Des Ark's second album comes with a title that immediately made me like this release. It even has the word 'fucker' in it. People just don't use fucker enough. Fuck? Sure! Fucker? Not so much. On top of that "Don't Rock The Boat, Sink The Fucker" comes with some pretty swell tunes. Which is good because apparently it took three years to write the fucker. If it would've sucked after three years of working on it, I would've felt bad thrashing the album. But seeing as there's no need, you're talking to one happy fucker.
The songs on here don't exactly reflect the album title though. The gentle and sweet sounds that emanate from this shiny little disc don't seem to have much use for the word 'fucker'. There is room for an 'asshole' though in "Bonne Chance Asshole" but she's wishing him good luck which is kinda sweet. And then there's "FTW Y'all!!!"… so okay, the word 'fuck' is present there but technically speaking, it's hidden in the abbreviation.
Anyway, enough about the cursing. The rich arrangements on here coupled to Argote's delicate guitar sounds and ditto voice are simply a pleasure to listen to. Most of the songs trickle along gently with a great sense of melody and when the song demands it, she has no problem unleashing a storm to drive her point home. Like in "Ashley's Song" for instance, one of the better indierock songs I've heard in some time.
This is definitely a captivating album that makes me wish my copy didn't arrive with scratches on it making it impossible to hear the last couple of songs. In any case, if you're into indierock you need to check out this fucker!