Album Reviews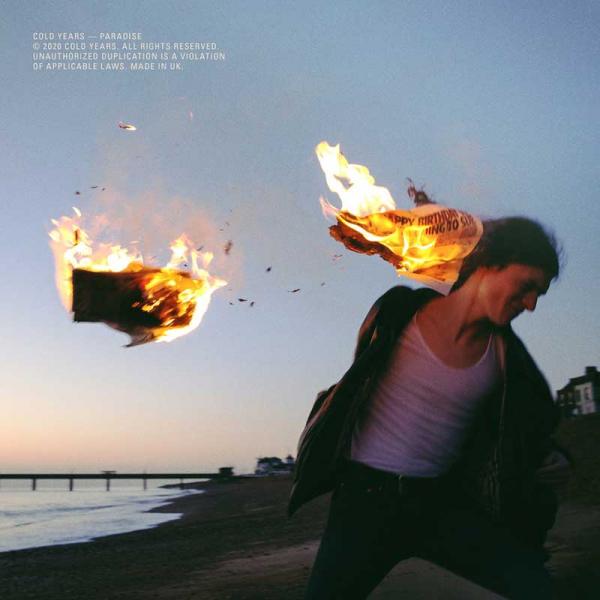 on
Tuesday, September 22, 2020 - 10:00
After delaying the initial release date, Scotland's Cold Years have finally released their debut album which comes with a title that doesn't quite match the song lyrics which are dipped in the kind of frustration and anger that stems from living in a post-Brexit Britain."It's a record that's angry because as a generation we feel like we've been sold short," explains vocalist Ross Gordon.
Those lyrics are wrapped in the kind of punk meets heartland rock tunes that you know from the likes of The Gaslight Anthem and Dave Hause with some Against Me! thrown in for good measure. Before you get to the good stuff though, you have to muddle through the first minute of opener '31'. A very peculiar choice to start things off with vocals that sound too forced to do anyone any good. Luckily things improve after a minute when Gordon takes it down a notch as the rest of the band kicks in, which makes for a way better accompaniment to Gordon's vocals than just an acoustic guitar.
No, I much prefer cuts like 'Nights Like This' or the shimmering'Northern Blues', both of which come with driving rhythms and the kind of melodies that will have you pumping your fist in the air while belting out the chorus. Elsewhere on the album, they whip out the grand gesture on the dramatically laden 'The Waits' and get away with it. 'Too Far Gone' might sound a bit too much like a Dave Hause song for its own good, but that doesn't mean it's not still a solid song. As is the rousing 'Dropout'. They round things out with 'Hunter,' proving Cold Years can do acoustic well with Gordon showing more restraint than in the album's first minute, which turns out to be the only misstep on an otherwise very strong debut.
Track listing:
31
Life With A View
Night Like This
Northern Blues
Breathe
The Waits
Burn The House Down
Electricity
Too Far Gone
Hold On
Dropout
62 (My Generation's Falling Apart)
Hunter