Album Reviews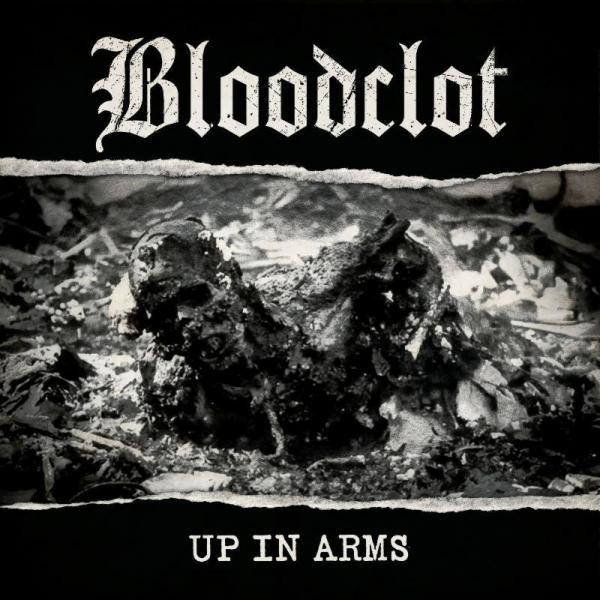 on
Monday, July 24, 2017 - 19:49
With Trump in power and the world slowly going to shit one tweet at a time, John Joseph figured it was time to blow new life into his pre-Cro-Mags band Bloodclot. Along with Murphy's Law guitarist Todd Youth, Danzig drummer Joey Castillo and QOTSA/Dwarves bassist Nick Oliveri, Joseph finds himself reaching back to the hardcore punk sounds of yore and gets all worked up about the state of things on "Up In Arms", the band's debut album.
And while Joseph is already in his fifties, he can still get worked up with the best of them. Whether he's lashing out at the military industrial complex on the title track or calling to arms the disenfranchised who want tomorrow's world to be better than today's in "Slow Kill Genocide", dude sounds positively pissed off. They might not be reinventing the wheel here, but you can picture these songs setting off pits left and right at future Bloodclot shows.
This album comes with just one request from frontman John Joseph: "Turn the volume way the fuck up." Turn it up loud enough and you might just drown out all the other bullshit.
Track listing:
Up in Arms
Fire
Manic
Kill the Beast
Prayer
Siva / Rudra
Soldiers of the New Babylon
Kali
Slow Kill Genocide
Slipping into Darkness
Life as One
You'll Be the Death of Me