Album Reviews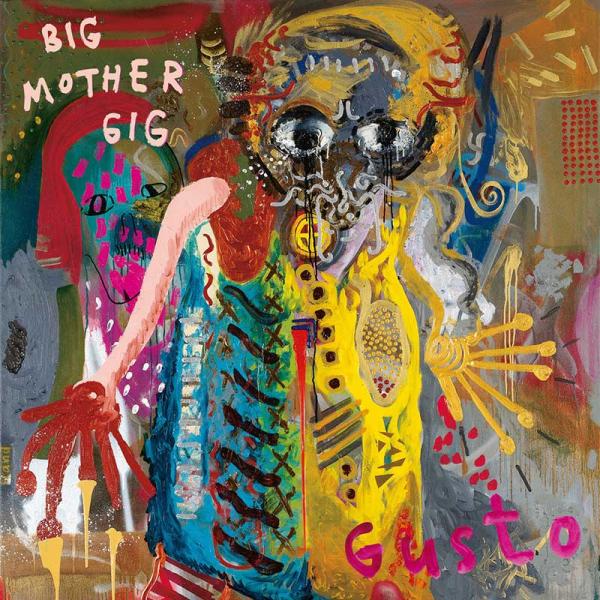 on
Saturday, May 1, 2021 - 10:30
Big Mother Gig's new album 'Gusto' is first and foremost a recovery record. It was written by frontman Richard Jankovich over the course of a stormy three-day weekend in a desert cabin where he was celebrating his first year of sobriety. While that sounds like an incredibly depressing way to celebrate something, Jankovich did end up with 13 songs worth of solid indie rock that should appeal to fans of early Goo Goo Dolls, Gin Blossoms and Built To Spill with some Clarity-era Jimmy Eat World thrown in for good measure. Just check out previously released single 'My Unveiling'.
Yes, the nineties are strong in this one. Throughout 'Gusto', Big Mother Gig will meet all your jangly guitar needs and dish out one huge hook after the other as they go from rocking out in opener 'The Underdog' (featuring Slothrust's Leah Wellbaum) and the downright beautiful centerpiece that is 'Overcome With Shadows' to gently swaying in the poppy and Americana-flecked 'Sober Man's Test' before getting introspective in the fragile 'Drawn With Broken Crayons'.
Throughout 'Gusto', Jankovich takes you on a journey that ultimately leads to recovery and second chances while addressing everything from family, marriage, addiction, anger, despair and hope along the way. Here's to hoping his future is looking as bright and shiny as the melodies that make up these songs.
Track listing:
The Underdog (feat. Leah Wellbaum of Slothrust)
The Doctor Will See You Now
My Unveiling
20 Miles
Sober Man's Test
Overcome With Shadows
High Functioning
Drawn With Broken Crayons
Past The Sun
Forgotten For Years
That Day
Running Rivers
Something About Fire