Album Reviews
Manor Threat – Snakepit Comics 2013-2015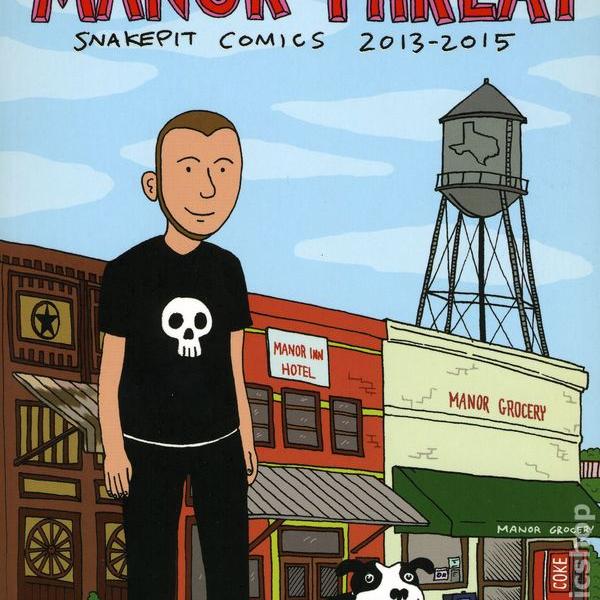 on
Wednesday, November 2, 2016 - 12:50
You know the deal by now, right? Ben Snakepit chronicles his life by drawing a daily three-panel comic describing each day's events and each comic comes with a song of the day mirroring Ben's current mood. Manor Threat is the name of his latest collection, allowing us a look into the man's life between 2013 and 2015.
This time around Ben's life takes us to the town of Manor, a suburb of Austin. Ben buys a house there with his wife, turns 40, starts working out, gets a new job and then gets another job. Oh, and he plays shows every now and again with his band, Ghost Knife. If you haven't checked them out yet, please do. Their 2011 album "Kill Shelter, Yes!" is well worth your time.
If you're new to the Snakepit Comics, you might find things interesting yet slightly monotonous at first. Then again, that's life. But then something happens, it clicks and all of a sudden the comic becomes addictive as hell. Oh, and there's a surprise ending! Got your attention now, huh?