Album Reviews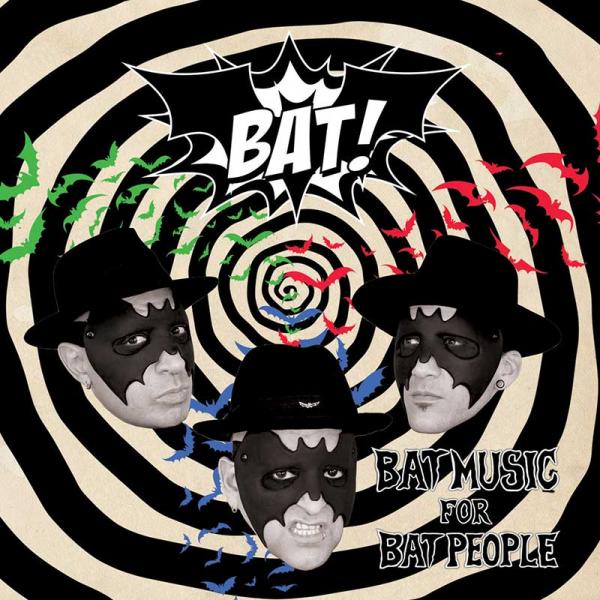 on
Saturday, May 11, 2019 - 17:02
Bat! is a new project featuring members of Nekromantix, The Brains, Stellar Corpses and Rezurex. You know what that means, right? It's psychobilly time.
And psychobilly is exactly what you get. A ton of it. 'Bat Music For Bat People' comes with a whopping 20 songs, 15 originals along with 5 covers. Not sure we needed another cover of Soft Cell's 'Tainted Love' but we got it anyway. Anyway, I quickly found out that if this one's for bat people only, then I am obviously not a bat kinda person. 'Bat Music For Bat People' comes with pretty standard psychobilly tunes that are as big on camp as they are on clichés.
Put it this way... I'm more of a fan of Christopher Nolan's take on Batman, Bat! are obviously in favor of the Adam West version from the 60ies. And well, the two don't really mesh.
Track listing:
We Fight!
Tainted Love
Villain
We Own The Night
Running Scared
Take It Off feat. Jyrki 69
You're Running Away feat. Danny B. Harvey
Revenge Of The Batmask
Monster Party
Love Song
Graveyard Girl
Cemetery Man
She Wolf
Getaway Car
Wicked Love
Devil Woman From Outer Space
Mother
Say Amen (Saturday Night)
Feel It Still
Misirlou