Album Reviews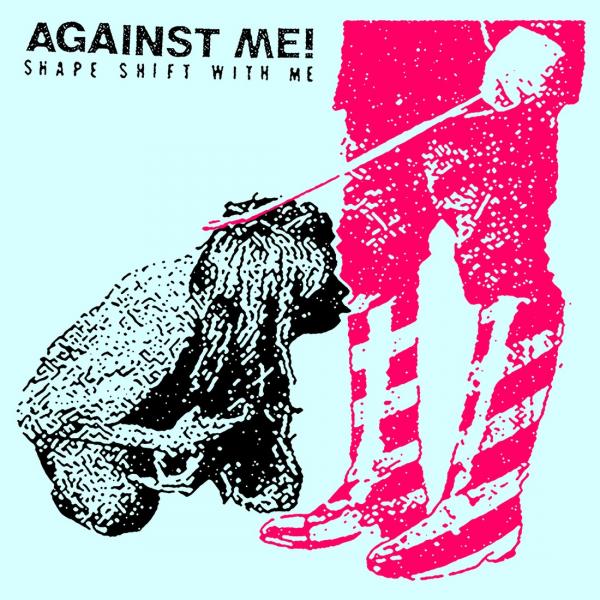 on
Tuesday, October 4, 2016 - 19:51
- by Nate Hennon
I am an unapologetic diehard fan of all things Against me!. I have been lucky enough to have the band bookmark some pivotal moments in my adulthood. I bought "Reinventing Axel Rose" a few months after I started dating my wife, and this album became the soundtrack to our early courtship. They were the first band I saw when I packed my life and moved to Chicago. A few songs on Laura Jane Grace's (Tom Gabel at the time) solo album were on our wedding mixtape. Moreover, LJG's solo tour was the last live music I saw before my son was born.
Before I get too much into this album, I want to state that my fandom for this band is not entirely glowing. I like all of their albums, but I love only a few. I find myself continuously going back to "As the Eternal Cowboy" and "New Wave," but "Searching for Former Signs of Clarity" and "White Crosses" rarely take a trip on the turntable. Because I enjoyed "Transgender Dysphoria Blues" and the permanent additions of Atom Willard and Inge Johansson to the band's shaky rhythm section my expectations were high when they announced their latest album, "Shape Shift with Me".
Instead of looking at "Shape with Me" as the seventh album from an established rock band, you should think of it more as their sophomore slump. Because this album was a follow-up to one of the most inspirational and LJG's most autobiographical work to date, it is hard to give this album a fair chance. That said, the album starts with one of the fastest songs of their career, "ProVision L-3". As good as this late 80's political punk song is, it is out of place on an album primarily centered on love in a post-gender world.
On the other hand, most of the songs in the first half of the album are killer. "12:03", "Crash" and "333" all hit the marks for a long-time Against Me! fan. These songs have great melodies and LJG's lyrics paint a story of love, loss, and longing for a sense of acceptance. However, this is where my enjoyment of "Shape with Me" pretty much ends. The album suffers from a weaker second half. I will admit I enjoy the new musical direction on "Norse Truth" and "Suicide Bomb", but these songs are missing something for me.
Track  listing:
ProVision L-3
12:03
Boyfriend
Crash
Delicate, Petite & Other Things I'll Never Be
333
Haunting, Haunted, Haunts
Dead Rats
Rebecca
Norse Truth
Suicide Bomber
All This (And More)