Album Reviews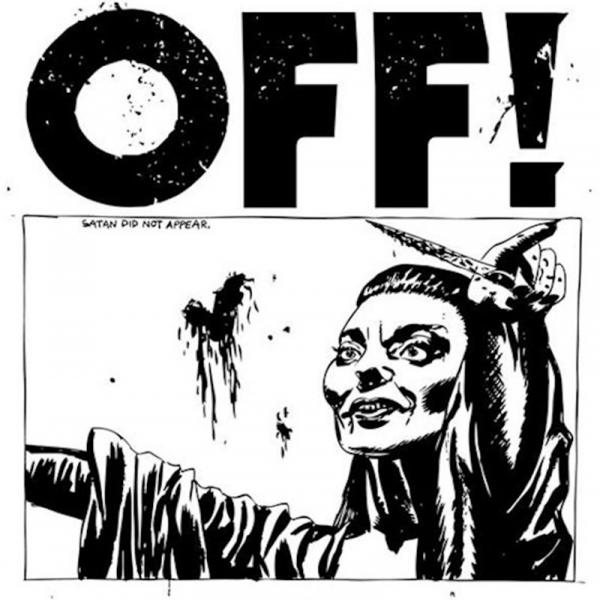 on
Tuesday, May 15, 2012 - 00:00
When Keith Morris started a new band in 2009 along with Dimitri Coats (Burning Brides), Steven Shane McDonalds (Redd Kross) and Mario Rubalcaba (Rocket From The Crypt, Hot Snakes), it was like getting caught in a time machine that blew you all the way back to when Morris helped shape California's punkrock scene with Circle Jerks.
They've already released four EP's and are now dropping their first full-length. Well, a full-length by their standards… by the time your average doom band have just finished their intro and are barely halfway through the first song, these punkrockers already went through sixteen songs in as many minutes and are in the car on the way home.
OFF! only knows one speed and that is fast as fuck. No frills, no time to waste (after all Keith Morris is already 56). Racing by fast enough to not have to worry about getting caught, they do take the time to show Black Flag's Greg Ginn a middle finger ("I Got News For You") and while they're at it the rest of the world gets to see it as well (all of the other songs). And while there's nothing new to be found on here if you've already heard Black Flag or Circle Jerks, it's a bit like that kick in the ass you did not see coming but that gets you off the couch. How someone can kick you in the ass while you're sitting on the couch is something for another time.