Movie Reviews
on
Monday, October 26, 2020 - 08:26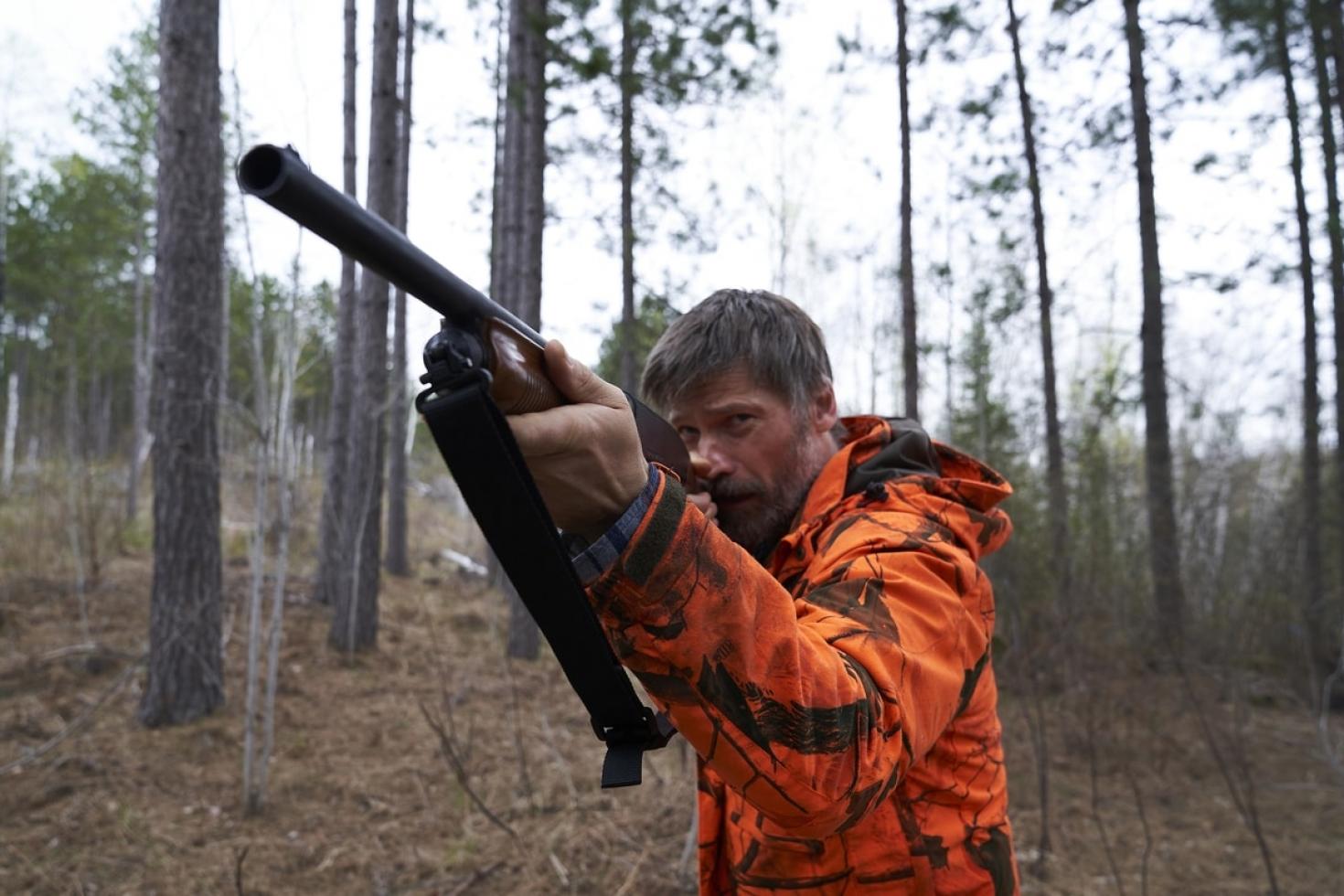 Following the disappearance of his teenage daughter five years ago, Rayburn Swanson (played by Danish actor Nikolaj Coster-Waldau) gave up hunting and started a wildlife sanctuary named after his daughter. He stuck with his drinking problem though and mostly keeps to himself.
That changes though when one of his wildlife cameras captures a girl being chased by a hunter. Instead of contacting the police, the guilt-ridden father goes after the guy himself sensing that he may have had something to do with his daughter's disappearance. It is unfortunately the first of quite a few nonsensical decisions being made by a character in this movie.
Meanwhile the body of yet another teenage girl is found floating in the river. New sheriff Alice Gustafson (Annabelle Wallis) and her deputy Blackhawk (Zahn McClarnon) look into it and it doesn't take long for Blackhawk to start suspecting Gustafson's brother, a druggie named Brooks (Hero Fiennes Tiffin). He is on his own though because Gustafson does not want to believe her brother had anything to do with the murder.
From there on, suspects are lined up one by one and then dismissed and more illogical choices are being made to help move the Micah Ranum-penned script along. Clumsy at best and full of awkward misdirection, it also offers little in terms of character development. Unless you count Swanson muttering that he sure could use a drink and then later getting rid of a bottle of whisky as character development.
What saves the movie from being forgettable, is the direction by Robin Pront in his American debut and the beautiful cinematography by Manuel Dacosse. Together they help lift the movie to the level of a Scandinavian noir that is worth an hour and a half of your life.