Movie Reviews
Orange Is The New Black S01
on
Saturday, June 28, 2014 - 12:49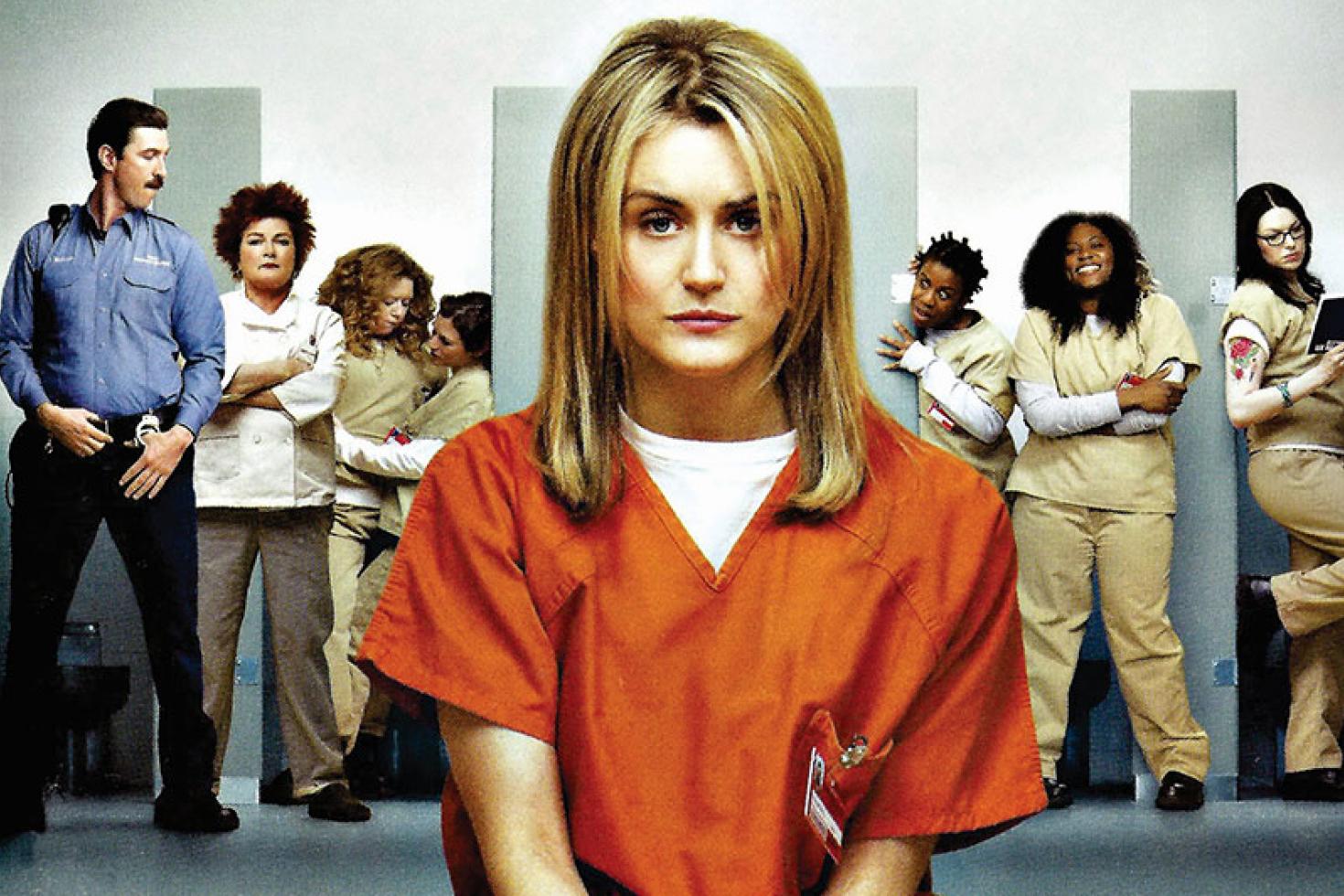 Following House Of Cards, Netflix has a new excellent series on their hands with Orange Is The New Black. Based on Piper Kerman's memoir with the same name the series centers around Piper Chapman (Taylor Schilling), a young woman whose biggest worry in the world is trying to get a hand-made soap business on the rails with her best friend Polly until her past catches up with her.
As it turns out Piper had a lesbian fling in her early twenties with an international drug smuggler called Alex (Laura Prepon). Blinded by love, she transported drug money a bunch of times but then left it all behind her and hasn't looked back since. When Piper gets named during Alex' trial however, she suddenly finds herself in prison for a 15-month stint. Needless to say this causes some friction between her and her unsuspecting fiancée Larry (Jason Biggs), especially when he finds out her ex-girlfriend is doing time in the same prison. Meanwhile Piper is trying to keep up with life in the fishbowl that is prison and where even the smallest infraction can have major consequences.
Created by Weeds' Jenji Kohan, the two shows share a sense of humor but Orange Is The New Black is a little less over the top and one of the show's biggest strengths is how quickly we are submersed in prison life. Equally intriguing are the backstories of Piper's fellow inmates which we find out about through clever use of flashbacks. Their stories and crimes are as varied as the women themselves. Suffice to say that there isn't a weak character in sight. Whether it's the transgender inmate Sophia (Laverne Cox), the intimidating miss Claudette () or Suzanne 'Crazy Eyes' Warren (Uzo Aduba), they are all amazing. Pretty much every single member of this ensemble is a gem. Even the guards aren't just one-dimensional cliché characters, from the absolute asshole that is Pornstache to the seemingly nice yet actually kinda despicable Healy.  
I don't want to give too much away but suffice to say that Orange Is The New Black is one of the most surprising new shows to have come on TV in a while, balancing comedy and drama in near flawless fashion.