Movie Reviews
on
Thursday, August 28, 2014 - 18:27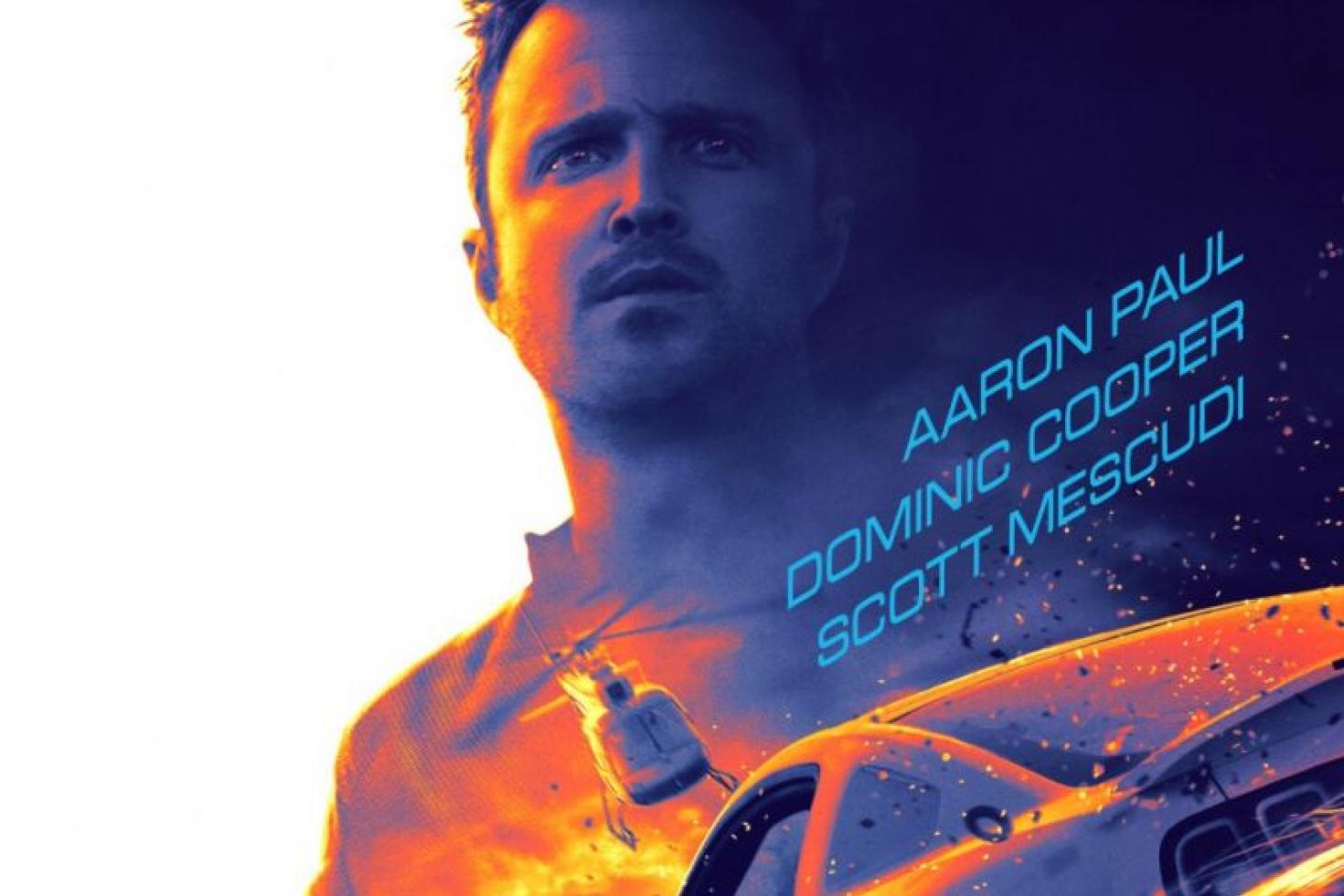 Now that Aaron Paul has no more meth-cooking left to do, he finds himself playing Tobey Marshall in Need For Speed, the movie based on the world's top-selling racing video game franchise. Good news for those of you who are waiting for The Fast & the Furious 7!
The story is as basic as it gets… in the quaint little town of Mount Kisco, NY youngsters indulge in street racing. There's local champion Tobey, his greasemonkey buddy Pete and the rich bad guy Dino (Dominic Cooper). But then a race ends badly after Dino back-ends Pete's car, killing Pete in the process. As if that isn't enough douchebag behavior just yet, Dino frames Tobey.
When Tobey gets out of prison, he wants revenge and so we find him driving cross-country with a British hottie (Imogen Poots) strapped in the seat next to him. They're on their way to San Francisco to take part in the super-secret De Leon race, organized by the mysterious Monarch (Michael Keaton). It's a winner-take-all challenge for six contestants, including Dino. Getting there is not quite so easy though. Not with the cops and Dino's goons right on their tail.
It should be pretty obvious that you do not need to watch Need For Speed for its richness in character development or sparkling dialogues. But as long as you manage to turn your brain off, this Scott Waugh directed flick is a fun ride.