Movie Reviews
The King of Staten Island
on
Tuesday, December 15, 2020 - 15:32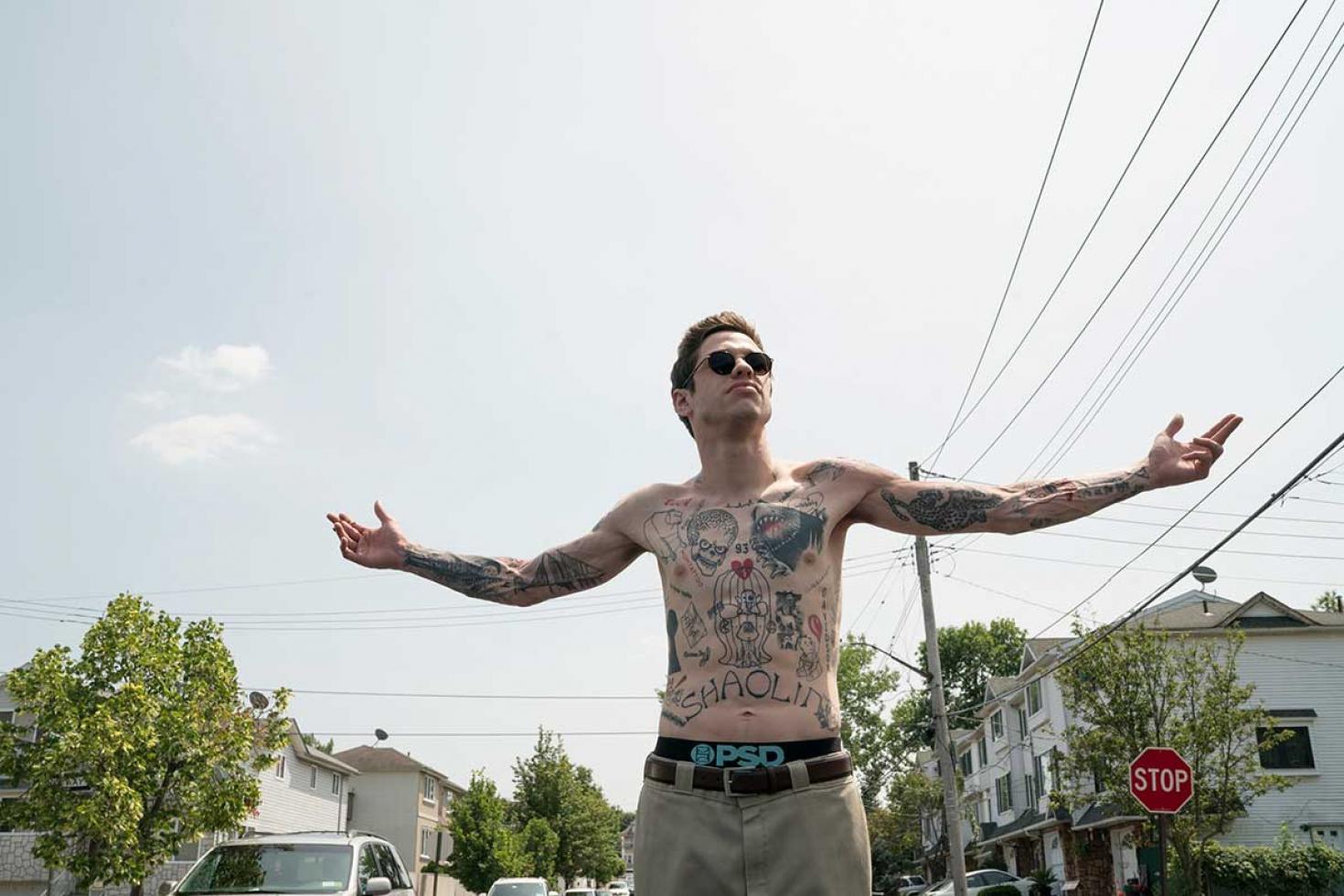 Judd Apatow's latest, The King of Staten Island, tells the story of Scott (Pete Davidson), a 24-year-old who still enjoys the comforts of living at home with his widowed mother, Margie (Marisa Tomei). That is, until she starts seeing someone new and gently points out that it might be time to move out. Which poses a bit of a problem for Scott seeing as he hasn't quite yet managed to turn his dream of opening a restaurant doubling as a tattoo parlor, into reality. Instead, he spends his days hanging out and getting high with his equally aimless friends (Ricky Velez, Moisés Arias and Lou Wilson) and practicing his tattoo skills on them. His rather limited tattoo skills.
Based on Davidson's life before he got to Saturday Night Live, The King of Staten Island finds Scott not really doing a whole lot. Which means that suddenly having to find a job, a place to live and dealing with his mother's new boyfriend (played by Bill Burr) is a lot of change to handle at once.
Written by Davidson, Apatow and Dave Sirius, it might look as if this movie doesn't have much to offer story-wise. And well, you'd be kind of right. None of the storylines lead up to anything substantial. Even when a robbery pops up out of nowhere, it drifts away equally fast. The same destiny awaits some of the characters. Lynne Koplitz plays Margie's sister in one or two scenes. Californication's Pamela Adlon stars as Ray's ex in a couple more scenes. Yet you can't help but get dragged into these people's lives as they are trying to get by, struggling to realize their dreams. And then you suddenly find yourself caring for the characters. Which makes that after two hours, you kinda don't want this movie to be over.
Now, if you are still expecting another movie like 'The 40-Year Old Virgin' whenever you see the name Apatow, you might not find what you are hoping for. But that doesn't mean The King Of Staten Island isn't an oddly endearing movie.