Movie Reviews
on
Friday, April 15, 2016 - 17:07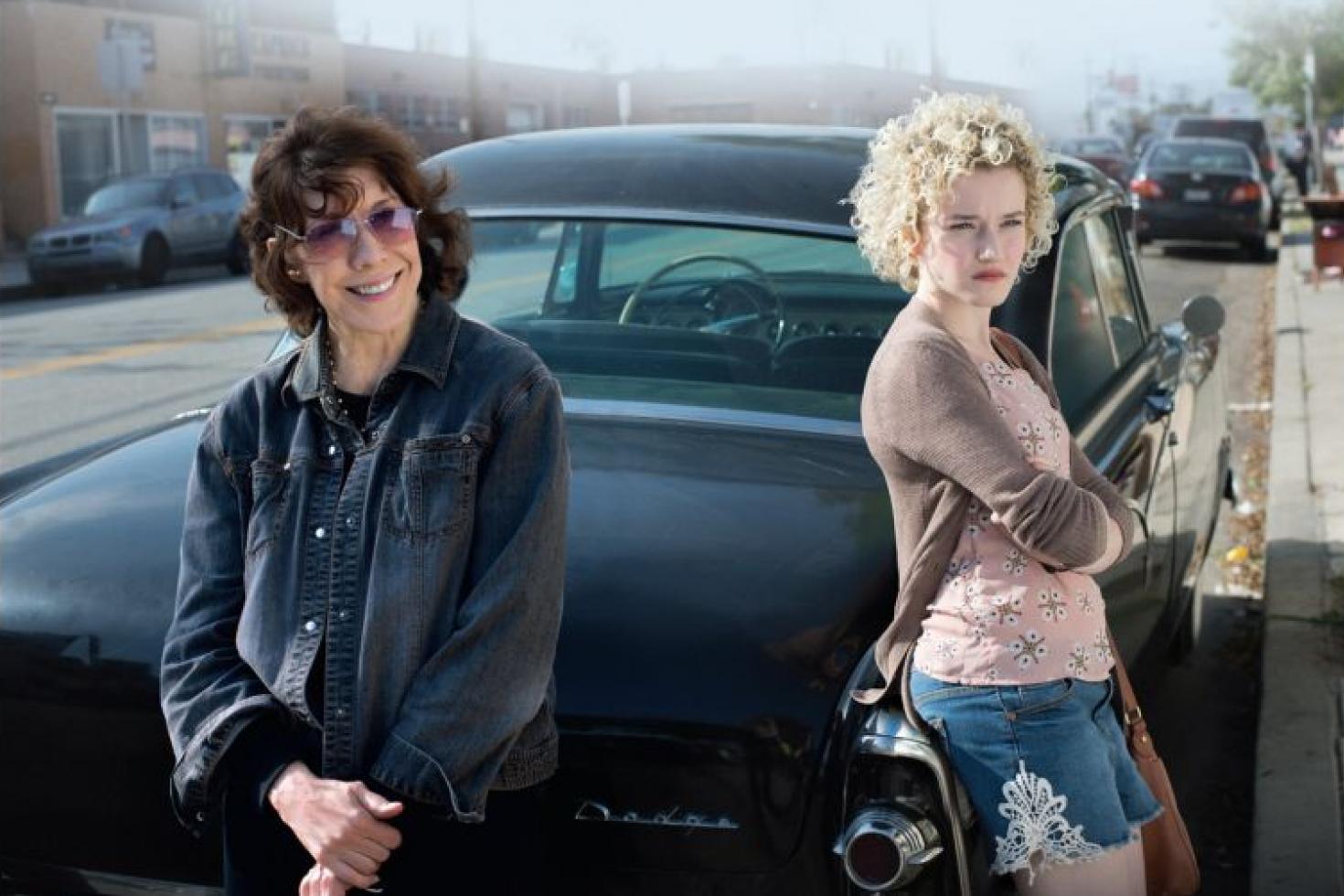 In Grandma, Lily Tomlin stars as Elle, a semiretired poet with a feminist cult rep, who at the start of the movie coldly breaks up with her much-younger girlfriend Olivia (Judy Greer). She then acts decidedly less cold when her granddaughter Sage (Julia Garner) shows up at her door asking for 600$.
Sage needs the money to get an abortion, something she thinks her pro-choice grandma can and will help her with. Unfortunately, Elle doesn't have the money and she just cut up her credit cards to celebrate getting out of debt. That leaves them with eight hours to come up with the money, because Sage is unable to get another appointment for weeks.
Along the way, Elle beats up Sage's ex-boyfriend with a hockey stick and verbally abuses a bookstore owner and a barista, who asks them to leave the coffeeshop when she won't stop talking about how the place used to be an abortion clinic. Tomlin is wickedly mean in these scenes, but shows another side of herself while visiting Karl (Sam Elliott), who played an important role in Elle's past. The last stop on the way to the clinic is one they would both like to have avoided. That's because Elle's daughter (which would make her Sage's mom) Judy is… well, I guess frightening is the word you're looking for.
Clocking in at just 80 minutes, Grandma is decidedly snappy, full of surprises, well-acted and decidedly different than I thought it would be, based on some of writer-director Paul Weitz' previous movies (American Pie, Cirque Du Freak and Little Fockers).