Movie Reviews
on
Sunday, March 30, 2014 - 10:00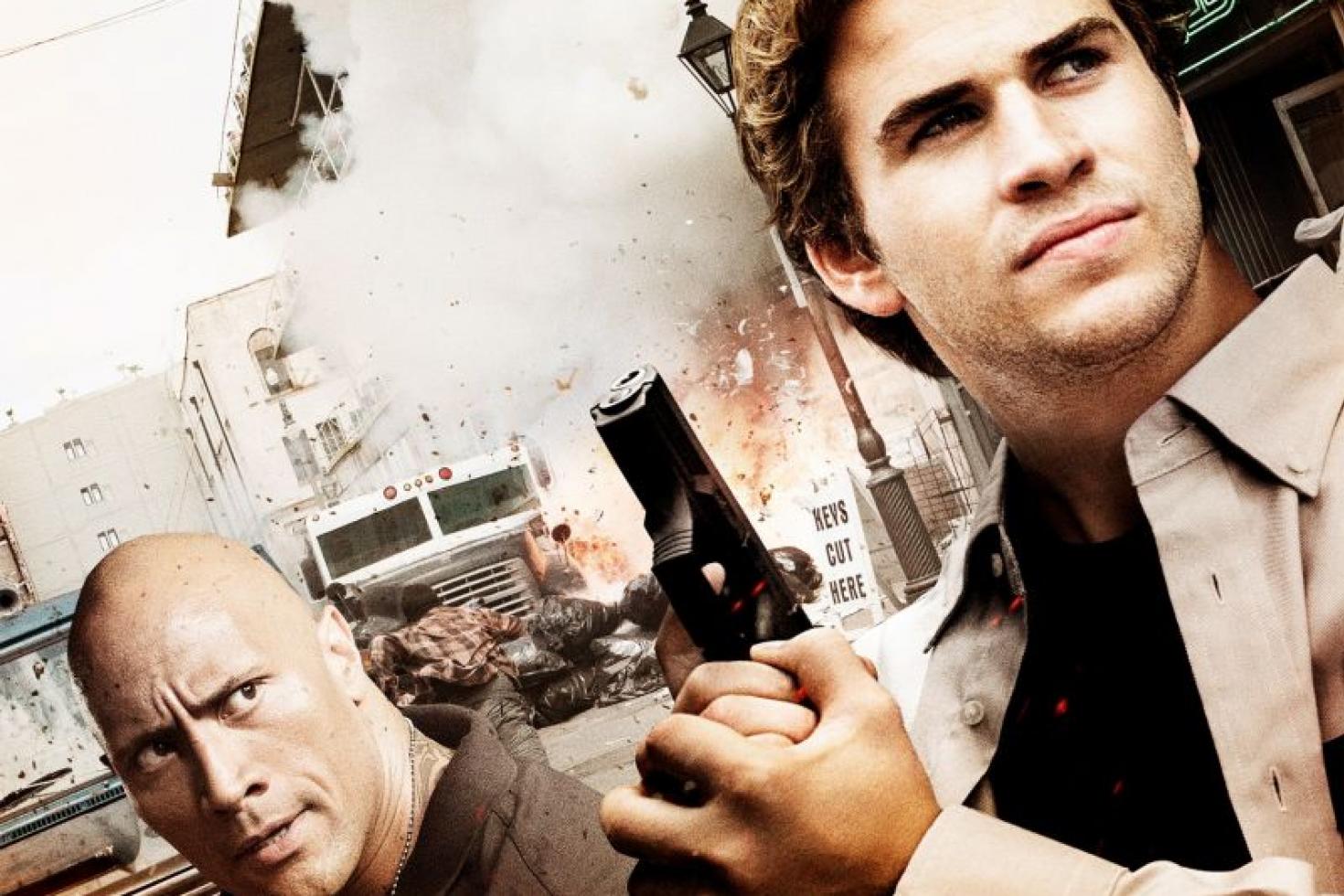 Empire State takes us to New York in the 80ies. After having been turned down by the NYPD, Chris Potamitis (Liam Hemsworth) is desperately looking for a job and ends up working as a security guard for Empire. Noticing that the security is well below par and needing some money, Chris decides to take $25,000. He then tells his friend Eddie (Michael Angarano) about it and together they hatch a scheme to steal a lot more. Eddie, a small time crook, blabs to his bosses about it, who are a couple of rings higher up on the criminal ladder and from there on everything goes awry. They eventually end up with around 10 million bucks and the attention of detective James Ransome (Dwayne Johnson).
There is a reason why this movie went straight to DVD. Not only have we already seen heist movies before, we have seen them better than this. Being based on a true story, you can't blame the makers for the seemingly unbelievable plot but that's exactly how I would describe it otherwise. Then again, entire planes can go missing nowadays so why couldn't this be true as well.  Another reason why this movie isn't any better is that it's just not very exciting. Normally the highlight of a heist movie, is the heist itself. Even that goes by unnoticed here.
So who's to blame? Well, you can't exactly call the script enticing or the directing inspired. So there's that. Even the actors seem to have noticed that this wasn't going to be the best movie of their career and just kinda walk through the whole thing. I can honestly not think of a reason why you should watch this movie unless you are a die-hard Liam Hemsworth fan.