Movie Reviews
on
Tuesday, March 24, 2015 - 18:12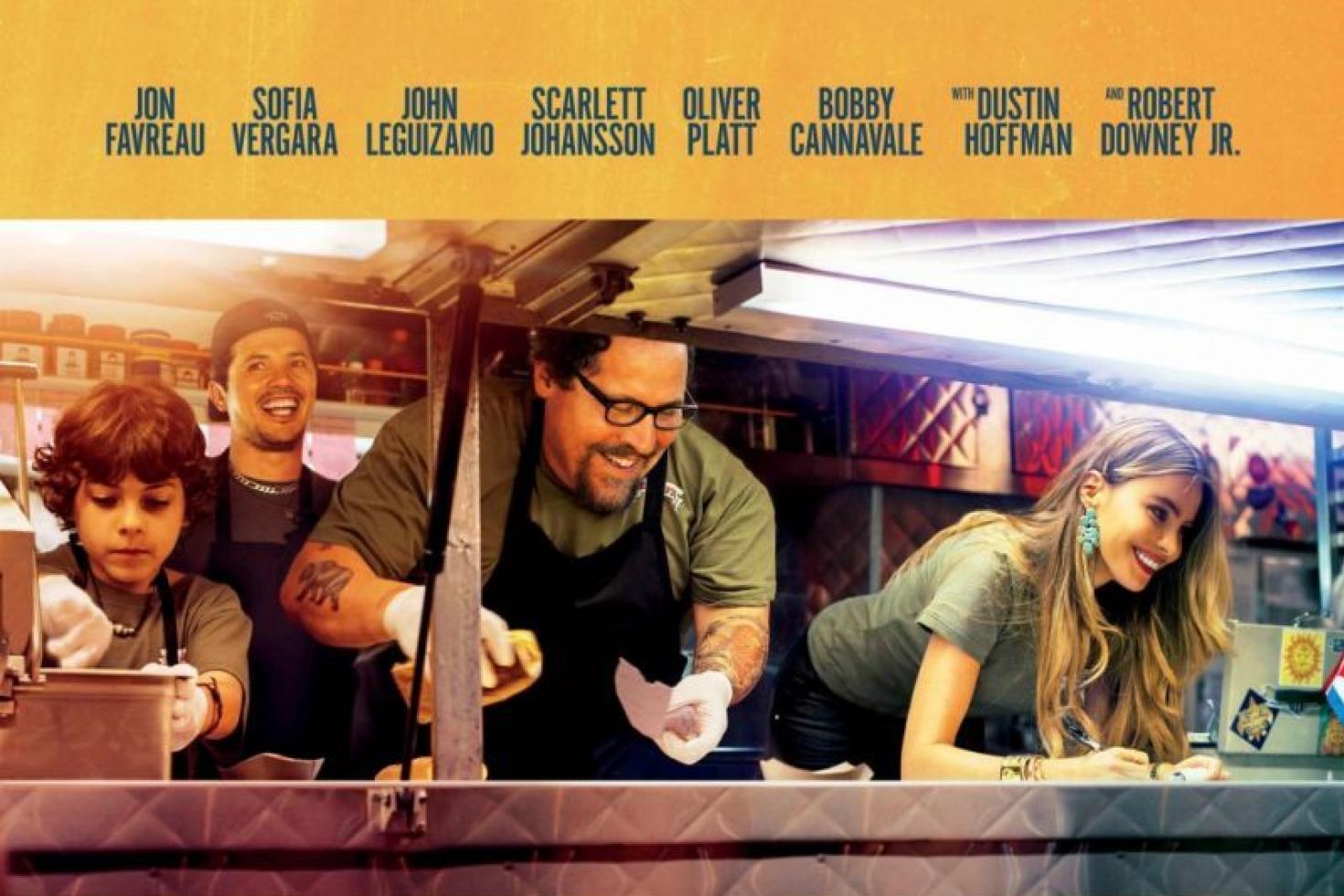 Jon Favreau started out as an indie film favorite but has since worked his way to the top of Hollywood as the director of Elf and the first two Iron Man movies (seeing as we have always liked the guy, we won't mention Cowboys & Aliens here). He's back now with his 'passion project', a sweet feel-good movie that Favreau not only wrote and directed but also plays the lead in.
Favreau plays Carl Casper, a Los Angeles chef whose life is not going as he planned. He's divorced from his wife Inez (Sofia Vergara), his love life consists of the occasional hookup with restaurant hostess Molly (Scarlett Johansson) and he's having a hard time connecting with his 10-year-old son (Emjay Anthony). On top of that his boss (Dustin Hoffman) is a controlling dick who won't let him prepare the food he wants to. After a prominent food blogger (Oliver Platt) writes a scathing review about him, Casper goes ballistic and quits his job. Unfortunately for him someone films his outburst and Casper becomes an unwanted YouTube sensation overnight.
Inez then sends Carl to Miami to see a man about a food truck. That man is Robert Downey Jr. in a surprising cameo as Inez' first husband. After refurbishing the whole thing, Carl takes to the road with his son and loyal sous-chef Marty (John Leguizamo) and as they work their way through Southern states, Casper not only has the chance to get closer to his son but he also rediscovers his love of food.
Like Casper in the movie, Chef sees Favreau getting back to the essence. Instead of huge set pieces and fast-cut action sequences, this movie works thanks to witty dialogues and a solid cast. Definitely one to watch if you are looking for something fun and charming.