Features
on
Monday, February 8, 2016 - 14:26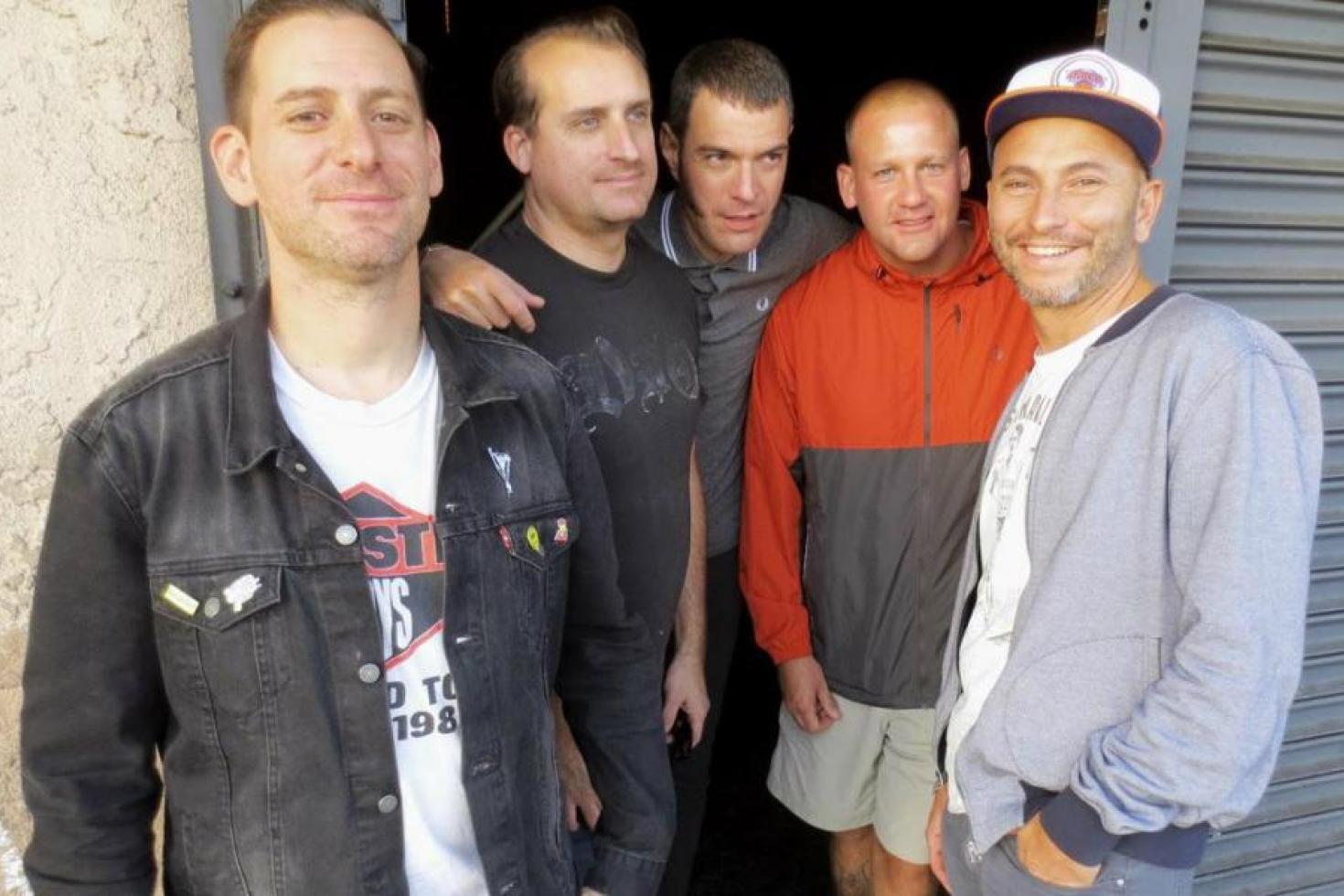 World Be Free is a new hardcore band that boasts former and current members of Terror, Strife, CIV, Gorilla Biscuits, Rival Schools, Envy and Judge. Pretty impressive line-up, huh? Make sure to check out their debut album "The Anti-Cirlce" (out now on Revelation Records). Here's an email interview we did with Andrew Kline. Enjoy!
PRT: When and how did you come up with the idea of starting World Be Free?
Andrew: We started World Be Free almost a year and a half ago. Scott had been wanting to start a more melodic influenced hardcore band for a while… He talked about writing a few songs with his friends Joe who had played with him in the past in Despair. I was into the idea from the get go… I went home and started working on songs almost immediately. We talked about a few other people that we wanted to play with, and Sammy's name came up right away. Aside from playing drums in a long list of our favorite bands, Sammy was also living in Los Angeles. We gave Sammy a call, and the rest is history. We started writing and rehearsing as much as we could… 6 months later we had 16 songs, a name, and we were ready to record an LP. Arthur came into the fold right before we began tracking… He flew to Los Angeles and we rehearsed, and the next day we were off to Hurley Studios to begin tracking the record!
PRT: How did all of you come together for this project?
Andrew: First and foremost, I would say that World Be Free was born out of friendship… Scott and I have been friends for a really long time, and we have talked about playing music together a few times over the years… Scott was really close with Joe, and they played together in a few bands over the years. I had been friends with Sammy for a while since he moved to the L.A. area… Sammy obviously grew up playing music with Arthur… World Be Free isn't a fabricated "Super Group"… We are just a group of friends playing music that all happened to have played in some cool bands before.
PRT: The term super-group gets tossed around pretty fast, but with you all being involved with one or more legendary bands, it seems pretty fitting for World Be Free. Do you think that works for or against you in terms of people's expectations?
Andrew: We really wanted the music to speak for itself. We released the first track (World Be Free) online with Noisey without mentioning anyone in the band or any of our respective bands. I feel this was really important in establishing the fact that we are a new band with our own identity, and also important because World Be Free doesn't sound like Terror, Judge or Strife… We wanted listeners to hear the band with fresh ears and no expectations.
PRT: The album "Anti-Circle" will be out next week on Revelation Records. Was it an easy one to write?
Andrew: The coolest thing about the writing process was that everyone contributed! Joe and I wrote a bulk of the songs, but Sammy wrote the title track to the album and was really helpful with song structures and arrangements. Arthur came into the fold and added a new dimension of melody and authenticity… Songs come easy, but we worked really hard to make sure that each song was the best that it could be.
PRT: I love how the songs sound like a throwback to older punk and hardcore albums, but end up sounding fresh at the same time. Was that something you were going for from the start or is that just how the songs shaped up?
Andrew: We definitely weren't trying to reinvent the wheel. We wanted to pay homage to the classics, while creating a sound that could be identified uniquely was World Be Free.
PRT: "I'm Done" comes with a guest appearance from Walter Schreifels. I'm guessing that you know pretty much everyone in the hardcore scene, so why just one guest appearance and why Walter?
Andrew: We felt that we wrote a really strong record that didn't need a bunch of guest spots, to be honest. At the same time, we all wanted Walter to be involved with the record in some capacity. We had originally talked to him about producing the album, but he was too busy with Dead Heavens and Vanishing Life to commit to that. We finished tracking all of the vocals, and Walter happened to be in town for a few shows with Dead Heavens. We booked some studio time and he tracked his vocal parts in less than an hour! Scott and I love basically every band that Walter has ever been involved with, and his vocal part came out great… We were all very excited that we were able to make this happen.
PRT: You have a few shows coming up in February. With all of you being in other bands and having jobs, how hard is it to set up shows/rehearsals?
Andrew: It has been easy for us to find time to rehearse. When everyone is town we are able to practice once or twice a week. Arthur lives in NY, so we do a lot of practices without him. That being said, he is also one of the best bass players in the world, so he just shows up and nails it! Booking shows and tours gets a little more tricky, but we are all trying to be as flexible as possible so we can do as much as we can with World Be Free.
PRT: Do you see World Be Free as more of one-time project or would all of you like to keep running with it and see where you end up?
Andrew: We are here to stay! I think 2016 will be a big year for us, and I'm excited to see what the future holds.
PRT: Any goals you'd like to achieve with World Be Free?
Andrew: More than anything I want to bring smiles back to hardcore… And nothing would make me happier than seeing a packed crowd of smiling faces singing along and stage diving while we play… We're not here to change the world, but we want to bring back that feeling you got when you heard that trumpet intro to Start Today, when you heard the bass line to "Screaming For Change", or when you heard the opening notes to "Betray"…  Other than that we just want to play and continue making music, because that's what we all love to do! Thanks for the interview.