Features
on
Tuesday, September 5, 2017 - 19:34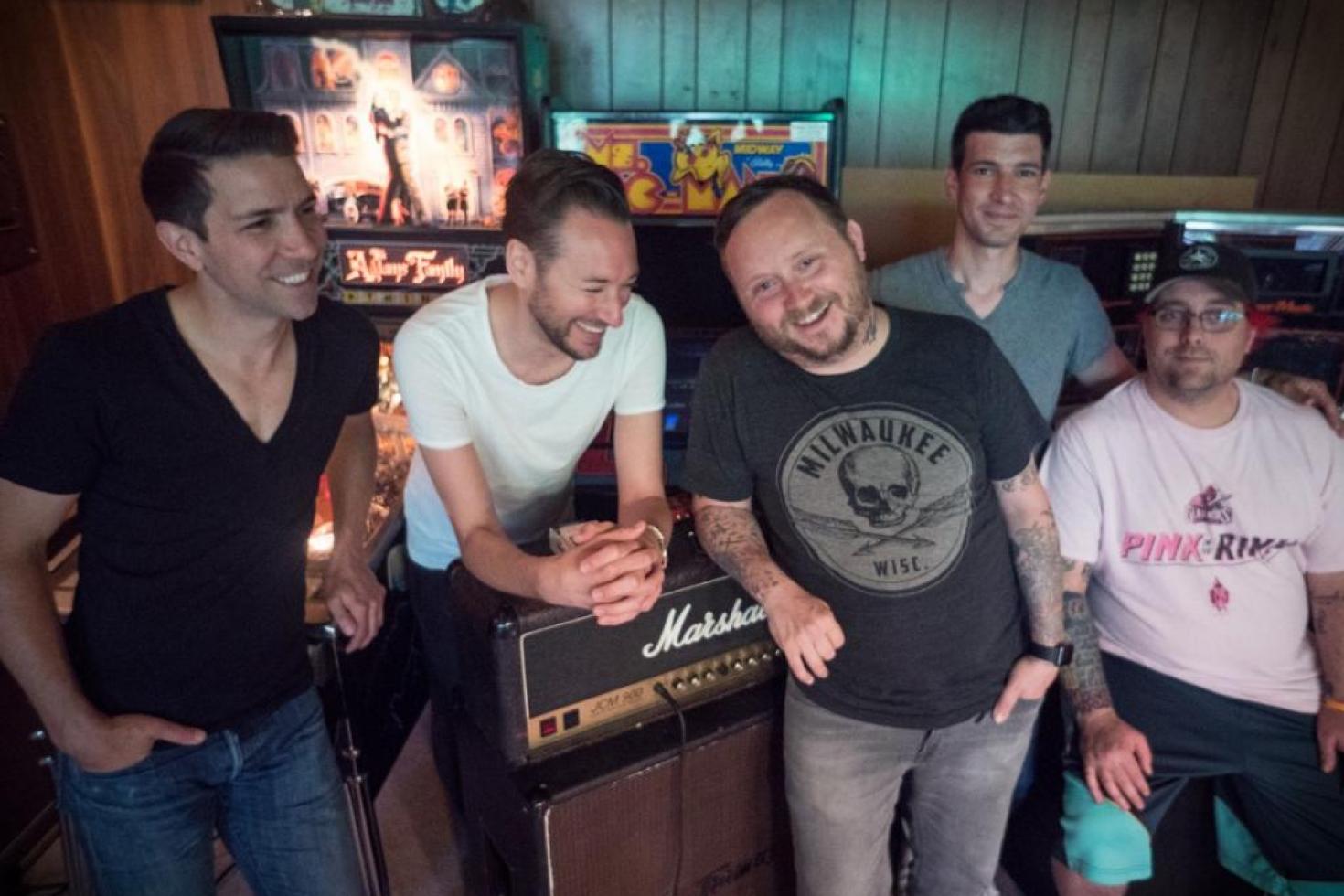 - by Nate Hennon
Back in '99, my friend and I were waiting in line outside of a Goldfinger show. Contextually speaking this was not a rare occurrence for two Southern California kids at this time. As is typical of 14 years boys, we passed the time making fun of the other people we saw outside on the show. During this particular pastime event, we saw a group of guys all wear bright red coveralls with multicolored hair walking past us towards the venue. They received a fair amount of ribbing, and then we thought nothing more of it. Once inside, we found our usual left side of the stage spots and settled into watching the opening band. Much to our surprise, the openers were all in red coveralls and destroyed. They opened their set with a medley of shows from the Grease soundtrack and had the most infectious energy. I was instantly hooked and hear more of Showoff.
After this show, their self-titled album was on a continuous loop in my stereo. I could not get enough of Chris Envy's (Messer) voice nor could I wrap my head around such good music coming from Chicago. Now keep in mind I am a kid just getting into non-parent driven music. The only music I was hearing was those Punk bands that have broken out into the mainstream and other local Southern California bands. Nothing outside of CA or NYC was on my radar. But if there were scenes this good and appealing outside of the So Cal skate culture I had to know more. And find out more I did.
Showoff's music set off a chain reaction in my head of needing to know anything I could about the Chicago Pop Punk scene. I spent the next few years devouring Alkaline Trio, The Lawrence Arms, MEST, and Alister. I was so obsessed that I had 'pie-in-the-sky' ideas of starting a pop punk band as soon as I moved to Chicago. Eventhough I did not start the next big Chicago punk movement, I did get to see nearly all of these Chicago icons while living in their hometown (which was pretty cool and embarrassed my wife eminently). The only band that I did not get to see while I lived in Chicago was the one that started it all.
After their debut album, Showoff had a minor radio hit, "Fallen Star," and moved up to headliner status. Things looked good for the band, but their follow-up album got stuck in record label hell. For whatever reason, Showoff did not release any new music until 2006, and the original line-up was not intact. The "Waiting For You" E.P. continued Showoff's beloved status, but it did not get them back to the level they were at six years before. This fan was glad to have more Showoff in his life but was bummed that this was probably the last I would hear from Chris Envy and the boys in Showoff.
Nearly a decade later, 3/4 of Showoff reunited to do a few reunion show in Chicago (a few months after I left the city by the way). This must have sparked something in the boys because they released new music not too long after they reunited. 2015's "Wish You Were Her" was a fun album and it did bring back a lot of nostalgia, but it did not strike that 'Showoff bone' created a half a lifetime ago. Although I still listened to "Wish You Were Her" a ton, it never reached 'playlist' heights as their previous releases did.
Which brings us to today....Showoff's new record, "Midwest Side Story," comes out on September 22nd. This release will be the cornerstone for Chris Messer's newly created Dodgeball Records (which is hard to Google by the way) and will help bring awareness to the label that is already building an impressive roster. I am nothing but excited to have September roll around. Nothing like drinking Pumpkin beer, wearing a sweater while listening to new Showoff (yeah I am that guy).