Features
on
Wednesday, April 19, 2017 - 14:53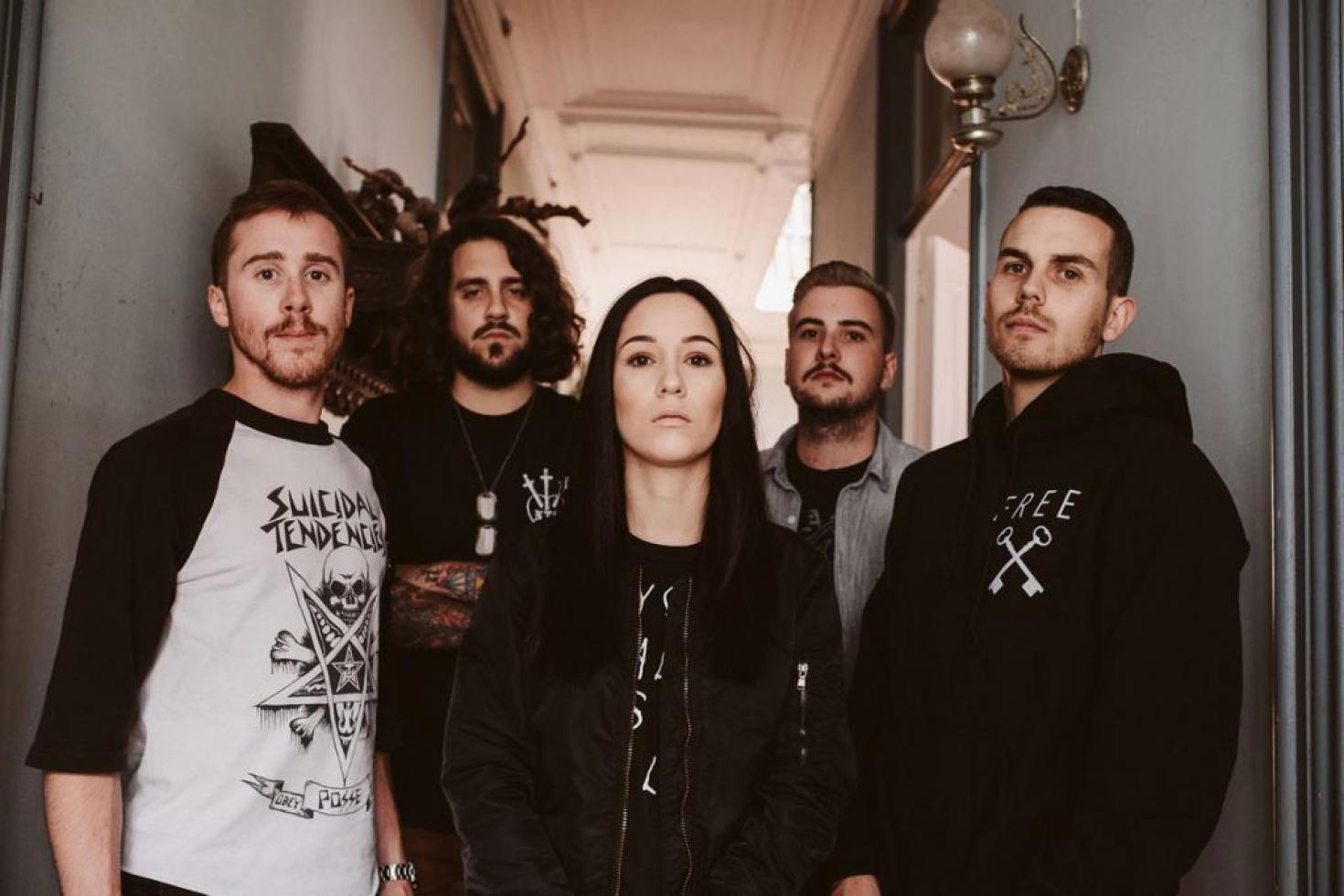 Spanish hardcore outfit We Ride released their sophomore album "On The Edge" five years ago, toured the shit out of it and then took a break. But they are back now with "Empowering Life", the band's first album for Victory Records. We caught up with vocalist Mimi to talk about the new album and their upcoming plans.
PRT: Can you give me the history of the band in the form of a tweet (short answer)?
Mimi: We Ride started in 2009. Since then we released 3 studio albums and toured across several continents! 
PRT: Your first album came out in 2010, the second one in 2012. But it took you until now to make another album. What have you been up to in those five years?
Mimi: In 2014, after touring on our album "On The Edge", we decided to take a small break. We all had our jobs and sometimes it was hard to even organize the rehearsals. We then started to work on the new album and that took some more time than we expected.
PRT: Your new album "Empowering Life" will be your first album for Victory. How does a band from Spain end up with Victory Records?
Mimi: We sent some song to Comeback Kid's Andrew Neufeld, he liked it and sent it to Victory Records. They got in contact with us, interested in our work and so it happened! 
PRT: Speaking of the new album, why should people spend their hard-earned money on your album? What's your sales pitch?
Mimi: If you liked our previous album you definitely gonna like this one! We have worked very hard on this album and we have put all our love and passion in it. Buying our album really supports us to keep touring and playing our shows!
PRT: Do you think that being from Spain sets you at a disadvantage compared to an American band? I mean, I'm from Belgium and even here you find more information about the newest American bands than European bands.
Mimi: Unfortunately yes. I think people have it in their mind that American bands are better or that the have a better sound. I think in Europe we pay more attention to American bands because of that.
PRT: You're friends with the guys from Comeback Kid, Deez Nuts,… What are some of the most important things you learned from them?
Mimi: One of the things we have learned is that consistency and hard work through the years is very important and that you have to do what you love the most, no matter what people think.
PRT: What's up next for We Ride? Lots of tours? Plans for an American tour?
Mimi: Yes! Definitely touring is our first target at this moment! We are leaving for Europe from April 28th until May 14th, then we have a few Summer Festivals as Download Fest and Resurrection Fest and we are working to go to America and Asia later this year!