Features
Vinnie Caruana: 10 albums you should love as much as he does
on
Wednesday, October 16, 2019 - 10:19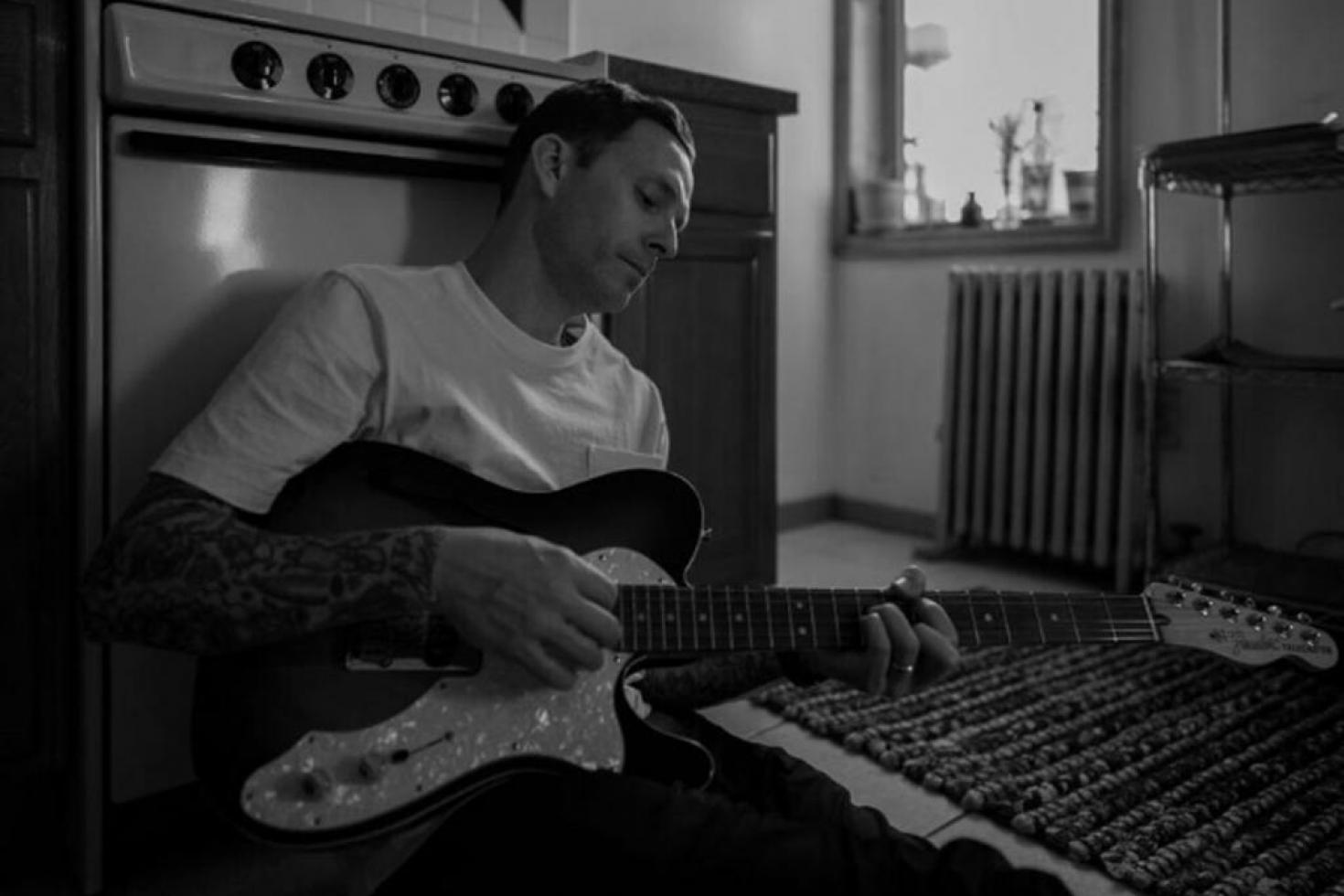 - by Tom Dumarey
Best known and loved for his work in The Movielife and I Am The Avalanche, Vinnie Caruana is back with a new solo release, the 'Aging Frontman' EP. While the title is rather tongue-in-cheek, the six songs that make up the EP are heavy, both musically and lyrically. Completely stripped down, these songs are as raw and honest as the lyrics and mark Caruana most accomplished release to date. We caught up with Caruana to talk about 10 albums that helped turn him into the songwriter he is today.
'Aging Frontman' is out now via Know Hope Records & Big Scary Monsters.
Seaweed - Spanaway
I got into Seaweed because they had a music video on one of the Subpop VHS video compilations. When I went through my phase of not talking to anyone because I always had headphones in, I was generally listening to their early record Despised. I was fully ready for Spanaway when it came out. I can barely listen to it now. That's how much I played it out. I hear a lot of Seaweed in I am the Avalanche.
Breeders - Last Splash
Kim is a goddess and this lineup offers the truest Breeders sound. I've absorbed a lot of songwriting trick from Kim. I hope I can be in the band one day.
Descendents - Everything Sucks
Extremely important record for me. True punx were bummed they went so poppy on this one. Perhaps I'm not a true punk. I just like songs. These are incredible songs. Thank you for playing the way you play.
NOFX - Punk In Drublic
Obviously this is one of the best melodic punk records of all time. It's near perfect and we all learned a lot from this one. RIP KIM SHATTUCK
The Bouncing Souls - S/T
We were very lucky growing up, to have The Souls come to Long Island pretty often. This is a band that has never stopped making great records , but this one made an impact on me just as I began writing music. It came out the same year The Movielife started.
Sick of it All - Blood, Sweat and No Tears
The first New York hardcore record I ever heard. It's perfect . Lou is still a GREAT frontman, and back in the early 90's no one could touch him. There was a time when it was mandatory that if you were a hardcore kid, you had to like SOIA. This is mandatory listening.
The Magnetic Fields - 69 Love Songs
Any songwriters out there who need some quick inspiration, or maybe just wanna lift a chord progression and make it your own? This record has every good chord progression in the book . You're welcome.
Weezer - Pinkerton
Everyone from my peer group has listened to this record 1000 times. Regardless of what you think of their work since ( there are a few great tunes, amidst some very lackluster stuff), this is a classic that influenced a generation.
Knapsack - Day Three of My New Life
I befriended a lovely girl named Erin while on my first tour, in Montana. We became pen-pals and she'd send me mix tapes. Thursday Side of The Street was on one of them, and I was blown away. I studied Blair's tricks and learned whatever I could. I still do.
Pixies - Doolittle
I couldn't believe my ears. Frank Black was full on screaming. I didn't know that happened outside of metal and hardcore when I was young. It blended with the melody and masterful songwriting and lyricism. Golly.